so i have this love affair with blogging. ya, ya, it's fun to put your pics up on the "intranet" and let people have a good old fashion laugh at
your misfortunes
and tell you how awesome you are when you do laundry. i get that. but my love affair is not as shallow as it seems. you all know i wrote about the
importance of blogging
a while back. and now, i shall do it again. as new year's approaches, you need something to set your sights on other than losing 20 lbs.
how about being a better steward of your families memories? ohhhh snap. i'm all hyped up about this for 2 reasons: first, i recieved my blog as a book for a gift and it is incredible. not because i made it(ha), but because it logs our memories for 2 years. i had it sent to my mom's house so she could wrap it, because she paid for it, and i wanted to be surprised by the finished product. when i opened it, she told me she cried looking through it...
it's just so much life lived.
and it is. so much life, in a hard-bound book. i look through it and don't remember some of the things that i wrote about. the pictures make me laugh and ok, i cried looking at some of them too.i wish my mom had this kind of technology when she was a mother...the stories of a family of 10 would have been hilarious...even though it was just "normal" everyday things. i think some of us mommy bloggers hesitate to put things on our blog because it's not "sensational" enough.
it won't get any comments
. hey, that's stupid. you don't blog for comments, you blog because this is where your memories go to be safe. no one can touch them here. it's your own story the way only you can tell it. example, this is my foreward to the book and the summary of my thoughts for the year:
to my family,
there are a lot of things i don't do right as a mother. but i hope you can see we had a lot of fun together, and that, most of all, i loved you very much. you were worth ever difficult, hilarious, embarrassing moment.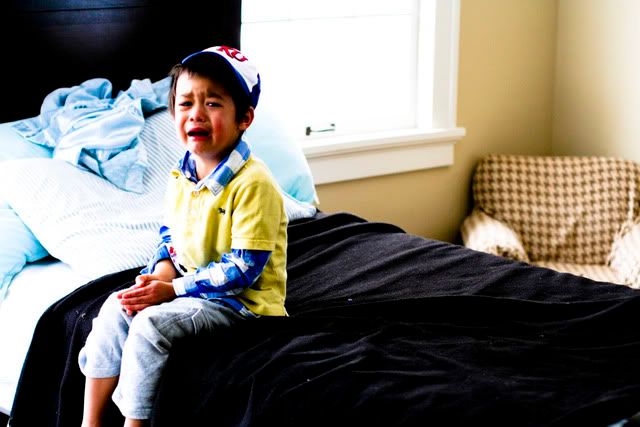 (one of my favorite pics)
anyway, this leads me to my second reason for blogging: fear. one them is dying.i've been living in fear lately about lots of things. i don't know if it happened when
my grandpa died
or something...i've just been pondering it lately. but if i die, i want things to be "just so"...i want the memories to be safe.
what would my kids know about me if i died? what would i want them to know? what would i know about them that only i can recall?
mothers are the keepers of so many memories...there's just too much to forget trying to function day to day anyway...let alone, remembering funny/meaningful conversations with the kids and spouse. write them down. you will be gone one day.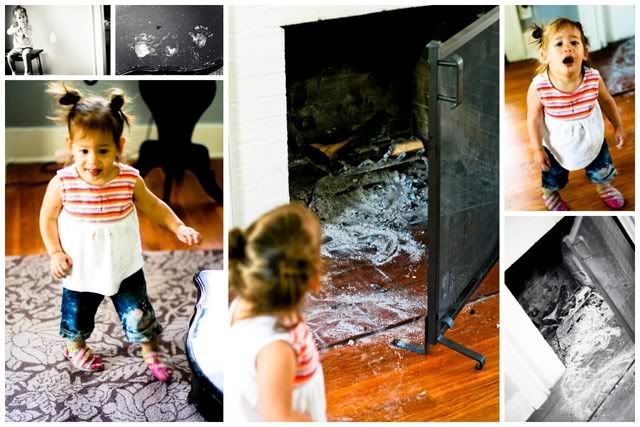 (another fave)
i know, it's a morbid thought actually. i'm just being honest though. fear can definately be a healthy thing but i will admit that my fear has become annoying lately, and i've had to bring it in front of the Lord and tell him that i've been kind of hoarding it for a couple weeks. so i'm working on that. or rather, He's working on that in my heart. as i write this.
but let's not ponder such sad thoughts...let's think about your sweet and cherished blog book. do this. it's $100 on the cheap end and can go up from there depending on where you purchase them. blurb.com is awesome if you want total control(i thought i would) but it annoyed me...it was just too much work. remember, i just want to log my memories...it doesn't have to be a work of art. so i chose
blog2print
because, they suck everything out of your blog, whether you use pictures from photobucket or load them right into your post, it takes it all. condenses it to the least amount of pages and BOOM...there's your book. you don't pick the font or the background or anything, just simple words and pictures. i love it. all the fuss is gone and what's left is pure memories.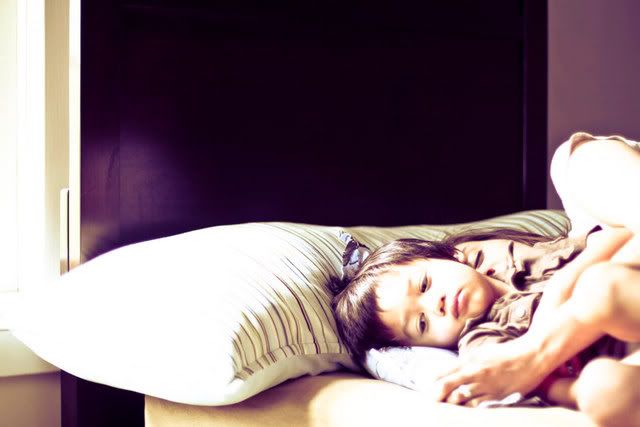 (and last fave)
i also printed out the hard copies of my favorite prints from this year. our computer crashed a while ago and we lost a lot of pictures. some of them were posted to the blog...PTL! but alot of them weren't...so i'm determined not to let that happen again. print them and put them in little albums...don't let them sit around and get stuck together or even lost in a move. take care of your memories. as a mother or wife, this is generally your realm. you're the memory keeper. do a good job.
(seriously, last fave)
don't have a blog? now's the time! (amanda williams, this means you.)
that's all. i have to go make dinner now.