growing up, my aunt marie-therese made all the kids in the family a stocking. and by made, i mean,
cross-stiched
(correction)needlepointed the H out of these things all year long(it seriously took a year). they are pieces of art and we all treasure them. with that said, i believe we should now appreciate my stocking the most.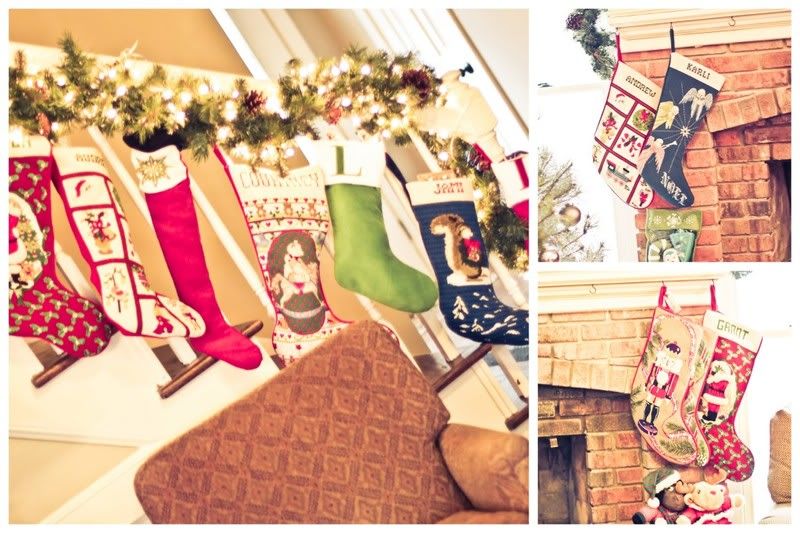 please note the santa's, nutcrakers,angels,christmas-ee whatnots on all the others. and please now notice that mine has a squirrel on it. i FREAKING love that. who has a squirrel on their stocking, raise your hand.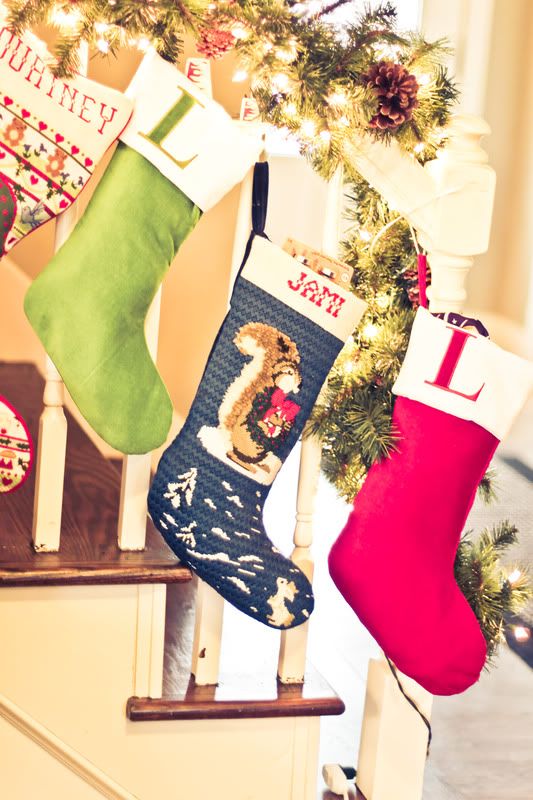 that's right, none of you do. and up until my sister karli pointed this out when we were in middle school(hey why does your's have squirel on it?), i actually never noticed. which is also funny. here's the famous cross-stitching aunt MT, harassing my poor son... who never gives her any attitude. sarrrrrcasm.
moving on, we have both sides of our family in town, so we hit up both on christmas eve. first my parents for brunch.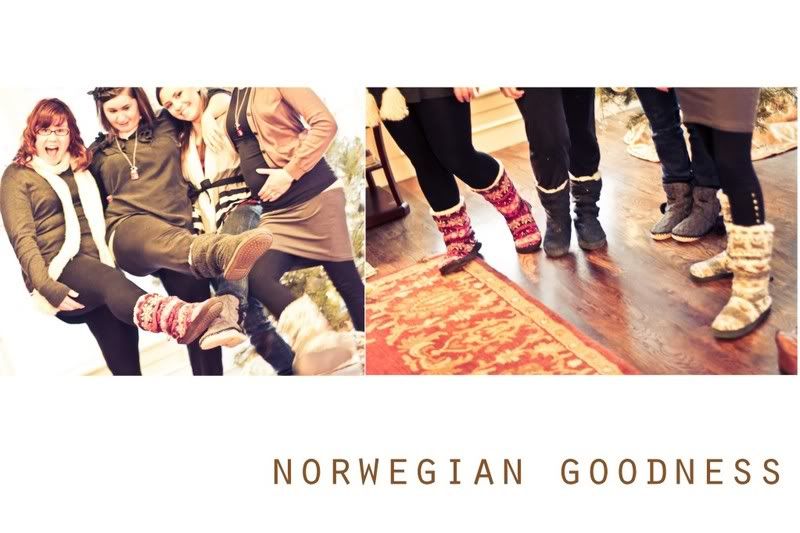 my mom got us all matching slippers...we look like foreigners. but those bad boys are warm, so whatev.
and grandpa(not really, he buys no gifts...just pretends) got my kiddos some TOMS. Oh to the M to the Gee. these are the cutest.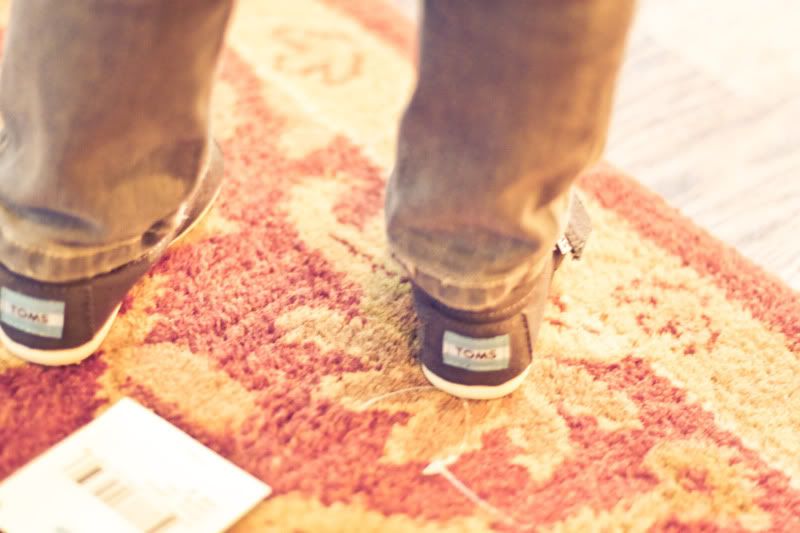 George got "my baby can read"...look, he's already reading the back of the box! clearly my sister is a first time mother.
yes, enjoy this kind of treatment you first born child. subsequent children will get to play with a fork and a piece of cardboard from the trash. but not you...you shall be king.
and just for kicks, my sister picking a zit on my brothers neck. oh, chritmastime love abounds! she is an esthetician so do not be alarmed.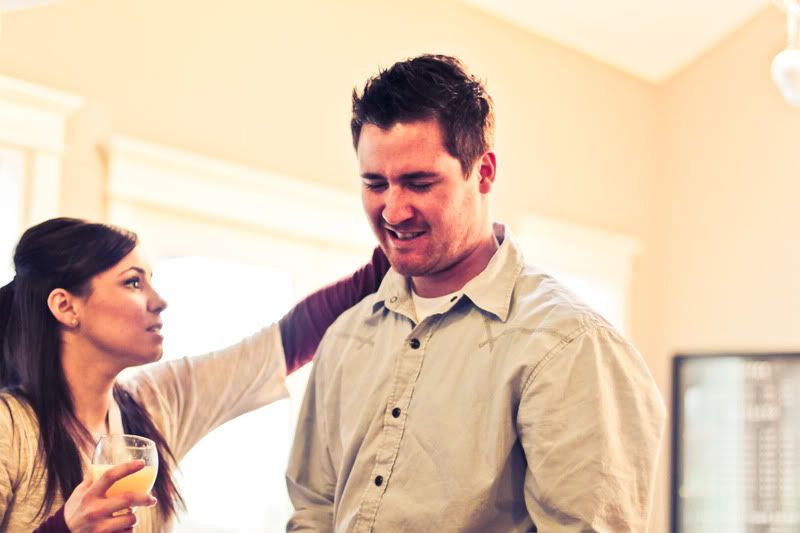 after this we headed to the nato's for some filipino fun! lila danced most of the time. we keep her on a strict workout regimen even on the holidays. fitness never sleeps!
we left at 10:30pm, but they all stayed up until 4 am, doing karaoke. sh-what? you party animals. i am kind of sad i missed this...just for the laughs.
in the morning, we opened gifts as a family. this is our own time...we don't share it with any other relatives. so take that! we're rude...NOT. whatever, the nato's came over later an watched
despicable me
. funny!
anyway, lila clearly had just rolled straight out of bed and didn't get it. but she quickly learned the goodness of christmas morn.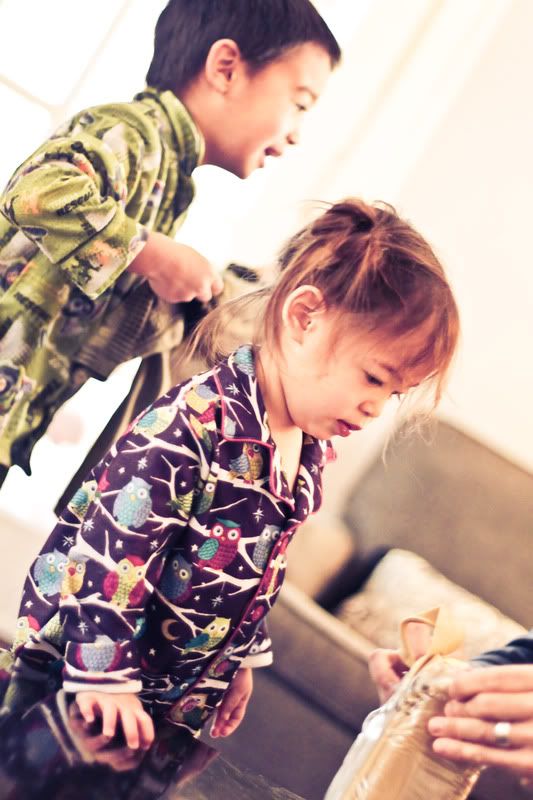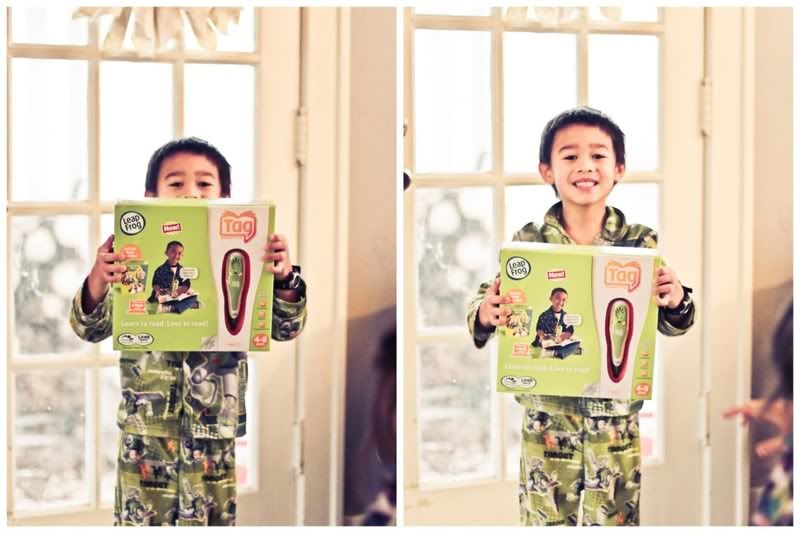 and we're done: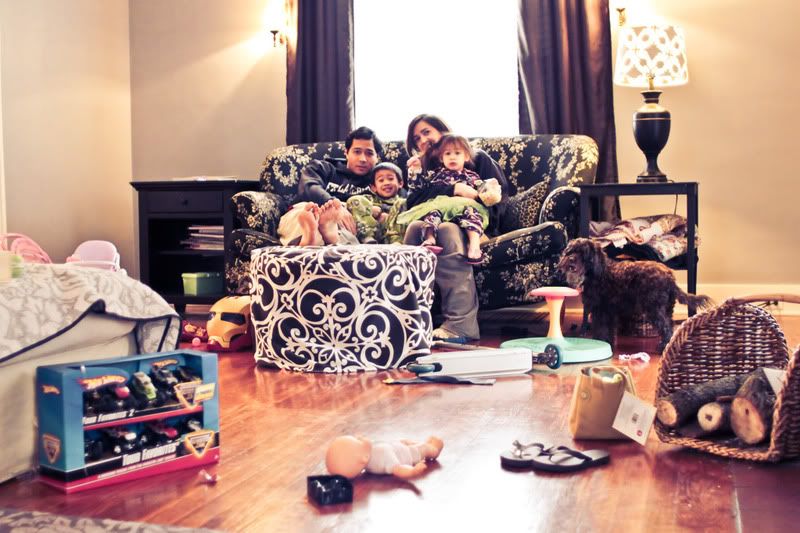 mommy and lila wanted to nap, asap. that little snuggle bunny...wearing a tu-tu. she's so delicious.
we are all spoiled to the max. when we laid in bed that night, i said to my hubby,
'twas a great christmas.
and he said,
twas it twas.
stupid. that made me laugh.