ok, are you sick of book paper yet? NO! me either. plus, i still have 1/4 of a book left to use. poor unread novel.
let us begin crafting! ok, so this is a little flower arrangement centerpiece. here's what you need: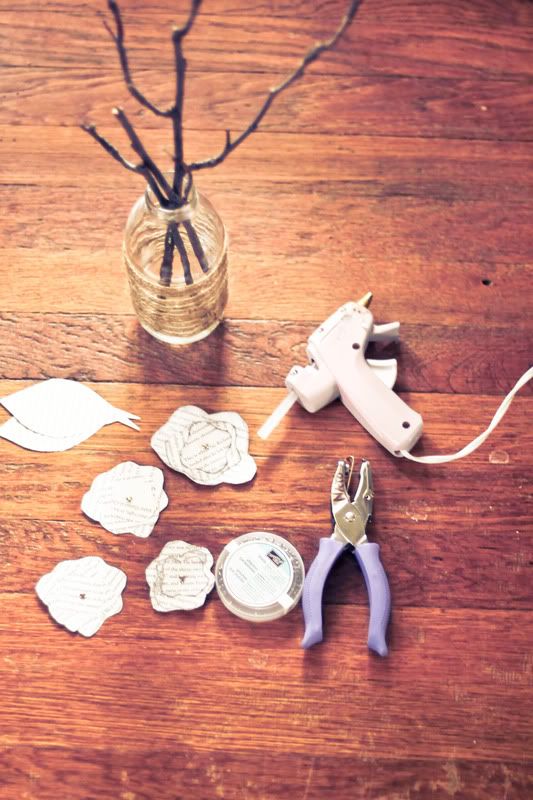 now there are basically not a lot of instructions...just cut paper into some circle-ish shapes and layer them one on top of the other. then either glue the layers together or put a brad in the middle of them. i did put glitter on the edges of some of mine to give them some sparkle powers.
then hot glue the flowers or leaves you make onto the branches you found in your yard. and put them in a vase, or a pitcher, or whatever you have laying around.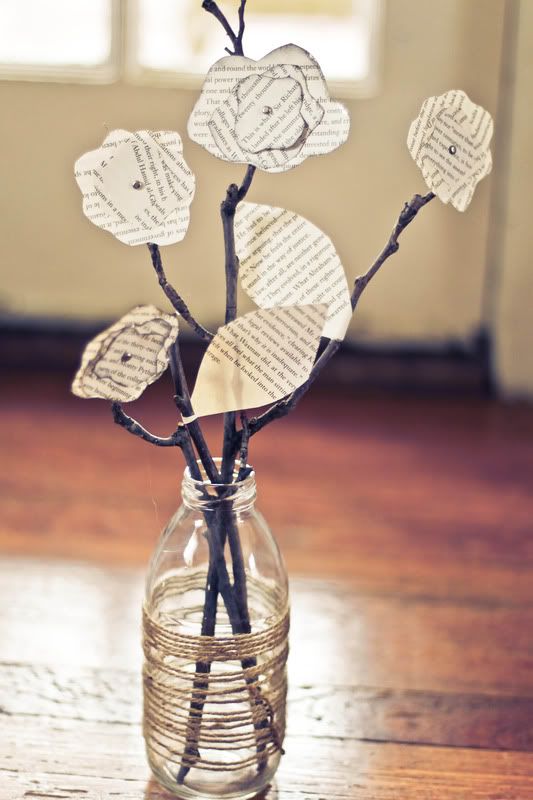 another thought for using more of that torn up novel you have, is making gift tags with the paper.
or maybe just napkin holders?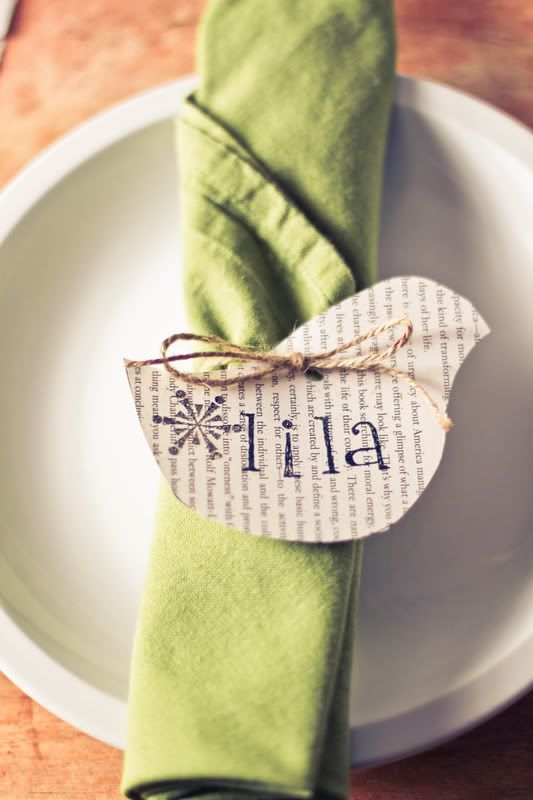 i still have a few more book paper crafts to show you guys. if you can believe that. but they are super simple and won't take much time at all. come to the crafting darkside with me...
OH, and if you are making any of these book paper crafts, email me the pictures and i will do a post with all ya'll's cute stuff sometime soon. jaminato @gmail.com
*make sure to include your blog address as well so i can link you up.