here are some snapshots of the belly i took just minute ago. the kids are napping, my house is a mess, but i'd rather take stupid pictures than tend to any home-makin'. 16 weeks!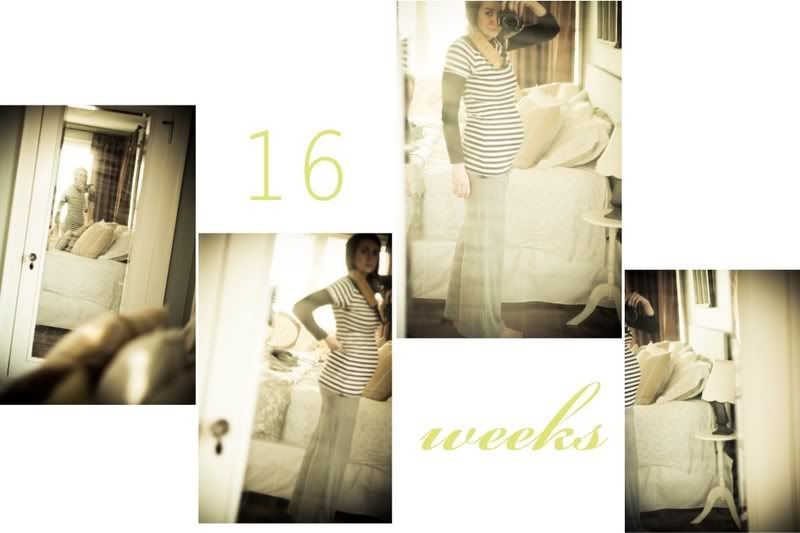 this week has suh-ucked. the kids got a weird bug that included throwing up and diarreah. this would be fine if we didn't have to get our passports this week.my fabulous in-laws are taking us to mexico next month. that means, all 4 of us have to go to the post office..together. this is halfway my fault because i procrastinated. but i've also been sick. so whatever. anyway, here's a tidbit of what happened at the post office:
-layne laid on the dirty P.O. floor while we got the paperwork together.
-after paperwork was signed, daddy had to leave...me with both sick children to finish up important paperwork. what a dream! how could anything go wrong?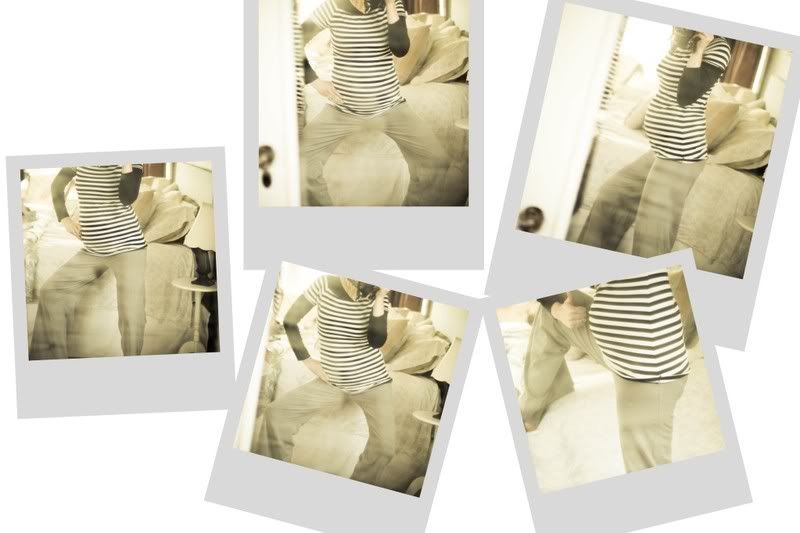 -layne sharted (diarreah squirt) in his pants immediately following daddy walking out the door.how many times do i have to tell that guy that if you think it's a toot, when you're sick...there's no safe tooting.
-layne yelled, o
hhhhhhh, i pooped in my pants again! daddy's gonna be so mad...he's gonna spank me!
(this is in front of, OH, 25 people in line). for the record, layne has never been spanked for pooping in his pants. so we look like abusive parents...
-grand total for expediting 3 passports, including some delicious photos ,where i look like a crack whore, for the passport: $581. merry christmas children, looks like you get a passport wrapped up real pretty-like on christmas morn. dammit to hell. that doesn't include the $60 i had to pay for new birth certificates for myself and lila.
-we walk out the door and stop to look at a store front window. layne wants to look at the dinonsaur inside...i say ok. he knows we aren't buying it. when we leave the store, on a busy sidewalk...layne yells...
i pooooooooped again mom. it's squishy in my pants
! 5 people are staring at me. i'm all...
HA, silly guy...let's get in the car and go home
(literally 1 minute away). layne's like,
i can't sit in my poop!
people are staring at me. but i had no other options. he sat in his poop until we got home. where i spanked him for accidentally pooping in his pants. not really!
the day before, lila threw up twice in the car when we went to the DMV. we smelled like banana throwup. nato lost his wallet in the crack in the desk where you take pictures. we got it back though...after 15 minutes of sticking things in the freaking crack. anyway, i thought i had covered up(with makeup?) the fact that i hadn't slept in the past 3 nights b/c of the sickly children. but no, when i got my picture taken, it surely showed up in all it's glory. luckily the picture is super small. and i get to keep it for 4 long years. boo.
i leave you with this picture: we can watch how large but butt gets during this pregnancy. fun!