i've been so lazy lately with this blog. i don't think it's so much that i don't feel great or am tired, i think i've just been laying on the couch all day. thus, nothing awesome is going on to blog about. i don't think you want to see me eating (natural) cheetos for breakfast. it's almost intolerable to me, except that the cheetos taste so damn good and i forget about what it might look like to the outside world immediately.
but i'm on the upswing people. just hang tight.
my friend, chelsea has an adorable business
called sun kissed cotton
and gave me these things a couple weeks ago...and i'm just now getting around to giving them away.boo to me.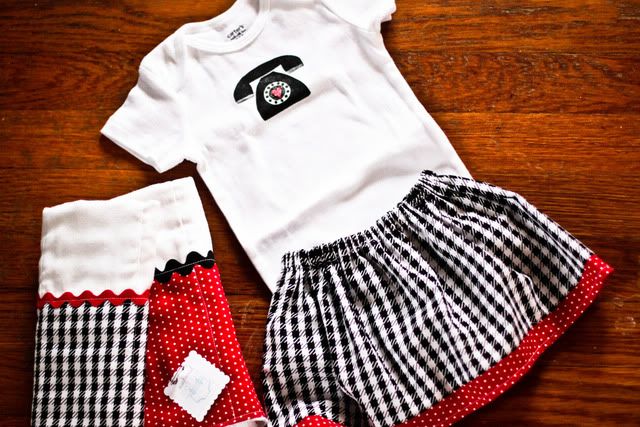 the give-a-shway includes:
2 darling burpcloths
1 telephone onesie(6months)
and a freaking cute skirt to match
*go check out
her etsy store
for more cuteness*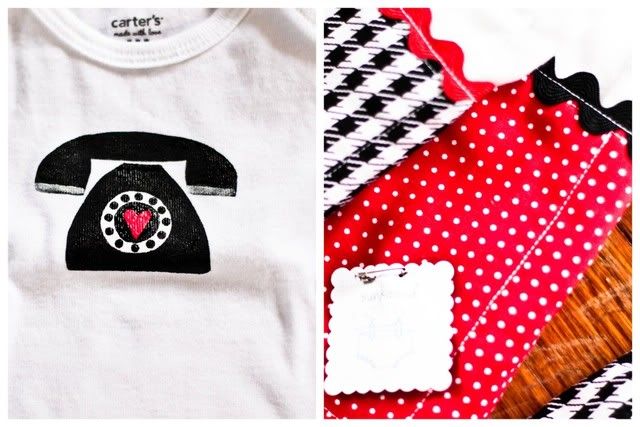 imgaine a child wearing this with leg warmers and a cardigan. as
rachel zoe
says,
I DIE!
and if you don't have a sweet peanut to put in this outfit...still enter and give this away as a shower gift. you will be the most popular person in the world...or at the shower.
just leave a comment to be entered(put your email in the entry!) by telling me that you are a follower or just became a follower on this blog.
for a second entry, become a follower on
my sweet deals blog
(
and then tell me you did this in a separate comment). even though it pertains to Kansas City, alot of times, i put up deals i find online that are FAB so you don't want to miss out. i know, i have three blogs(this one, the
photog blog
,
and the sweetdeals blog)...it's stupid. go with it.