the giveaway winner is number 26! SUZ!! email me...
anyshways...
this is like, 3 posts in one. so get excited.
let's make some ornaments, shall we?
first, we'll start with pine cone ornaments.
1)gather your ingredients. literally. gather the pine cones from your neighbor's tree and let them stare at you from the window. motion to them,
i heart nature
using some kind of sign language. let them think you're a hippy. who cares, you're making crafts on a budget.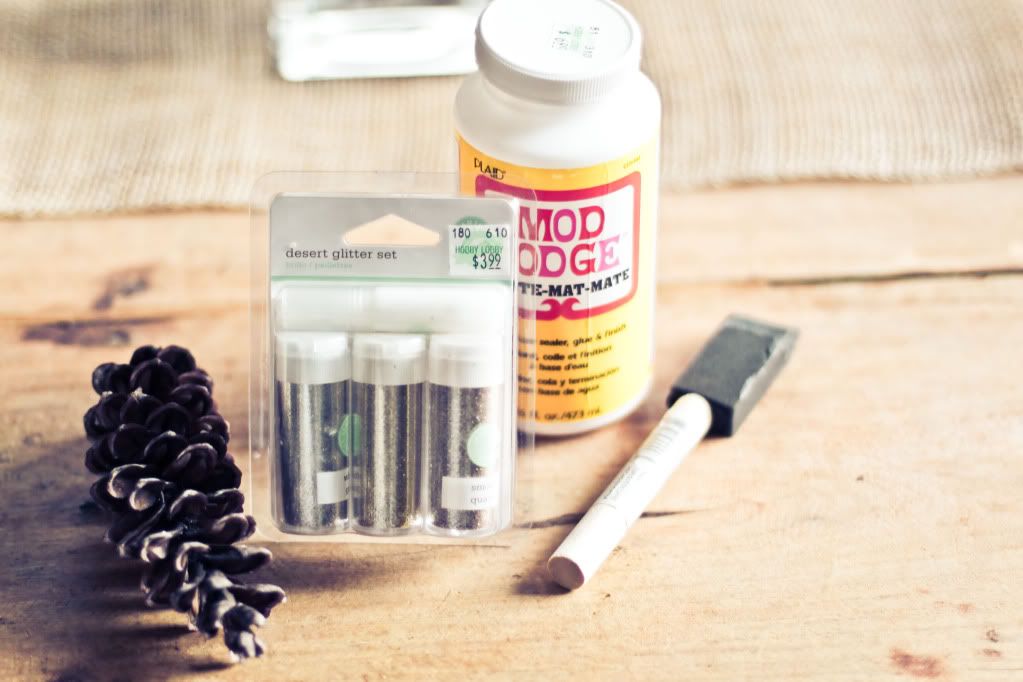 2)brush some glue on the pine cone tips.
3)sprinkle glitter on the pine cones. and listen, i know i'm a glitter snob...but don't use the chunky glitter. it just looks cheap. we're going "cheap chic(sheek)" not "cheap cheap"
let dry before you touch them.
4)then either tie a string around the top to make an ornament. put this on the tree or give some away. or just set in a glass container and call it a centerpiece.
-----------------------------------
NEXT!
Book paper ornaments:
1)gather your ingredients.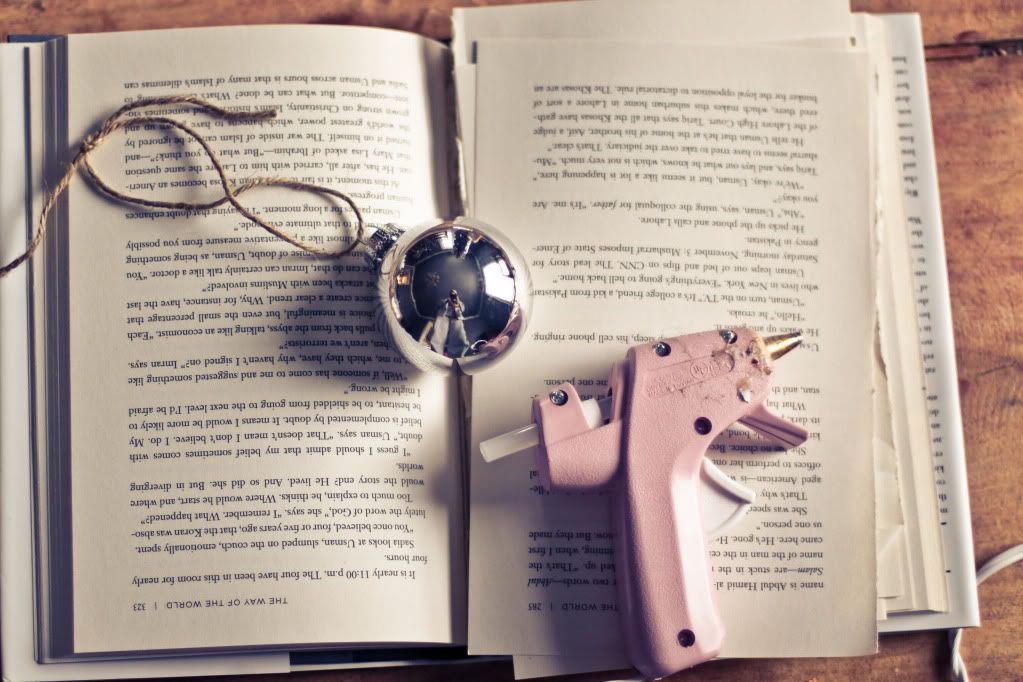 2)cut little circles out(nickle sized) and begin hot-glueing them on the top. keep on weasling your way around the whole ornament.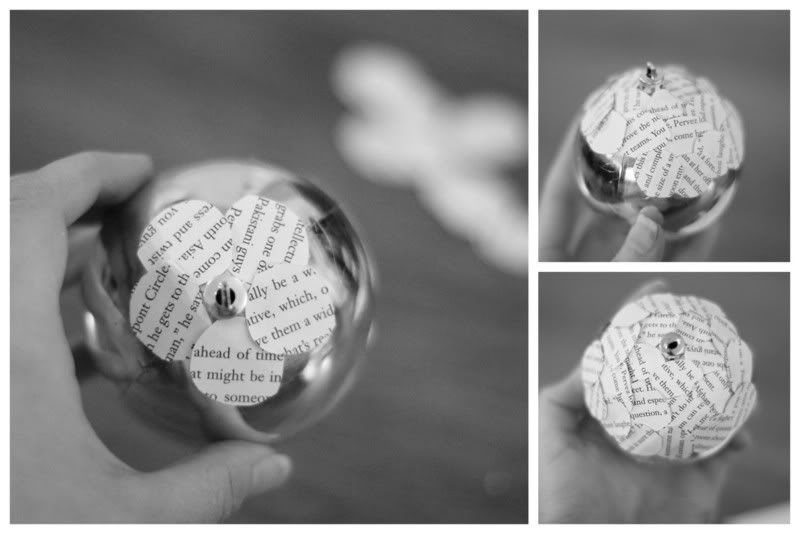 then booya. KUH-yute! (cute...get it?!)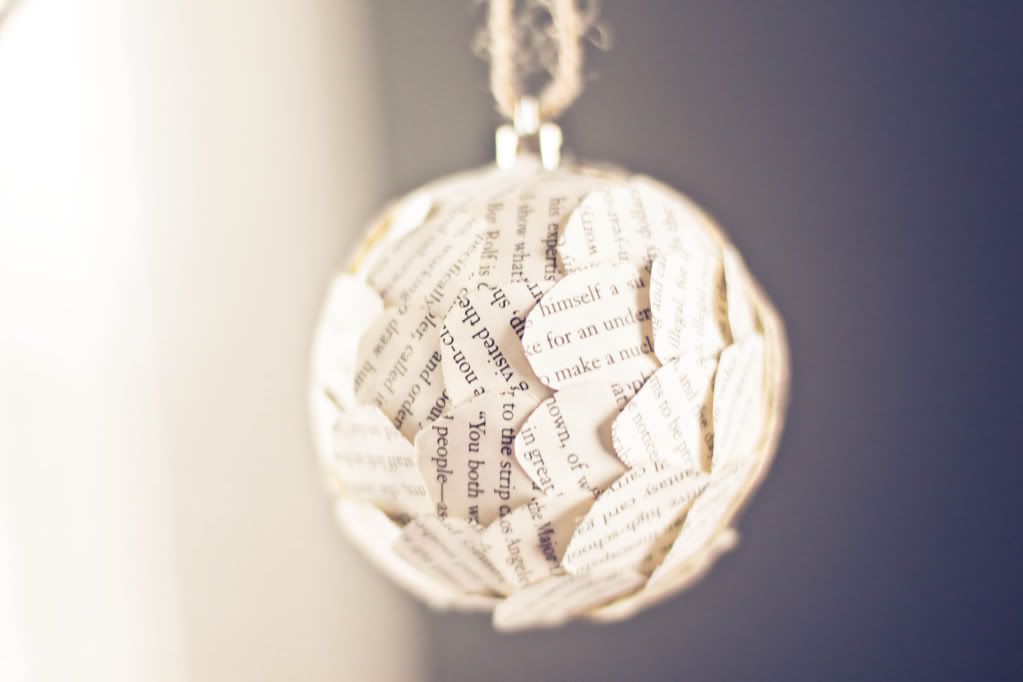 -----------------------------------
NEXT!
let's make a bird ornament:
1)gather your ingredients
(i got the bird from michaels in the dollar section. 5 chipbards for a dollar!)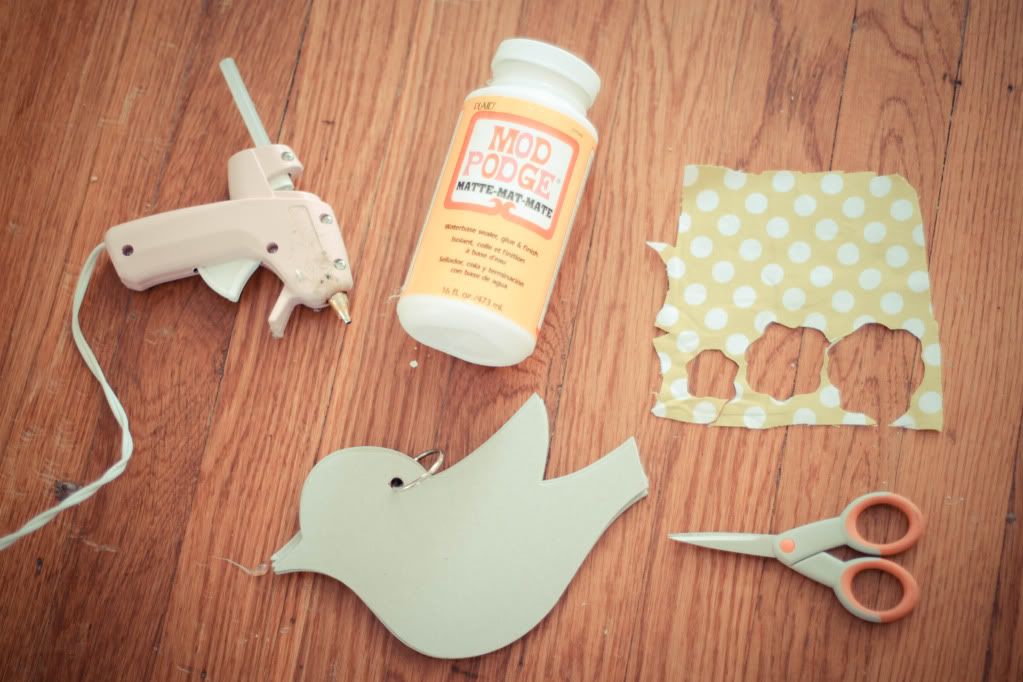 2)then modge podge your book paper on the bird. that just means, glue it on there and then put more glue on top. google "mod podge" instructions if you are unsure on how to do this.
3)then bedazzle it with glitter or fabric or buttons or unicorns. not really unicorns.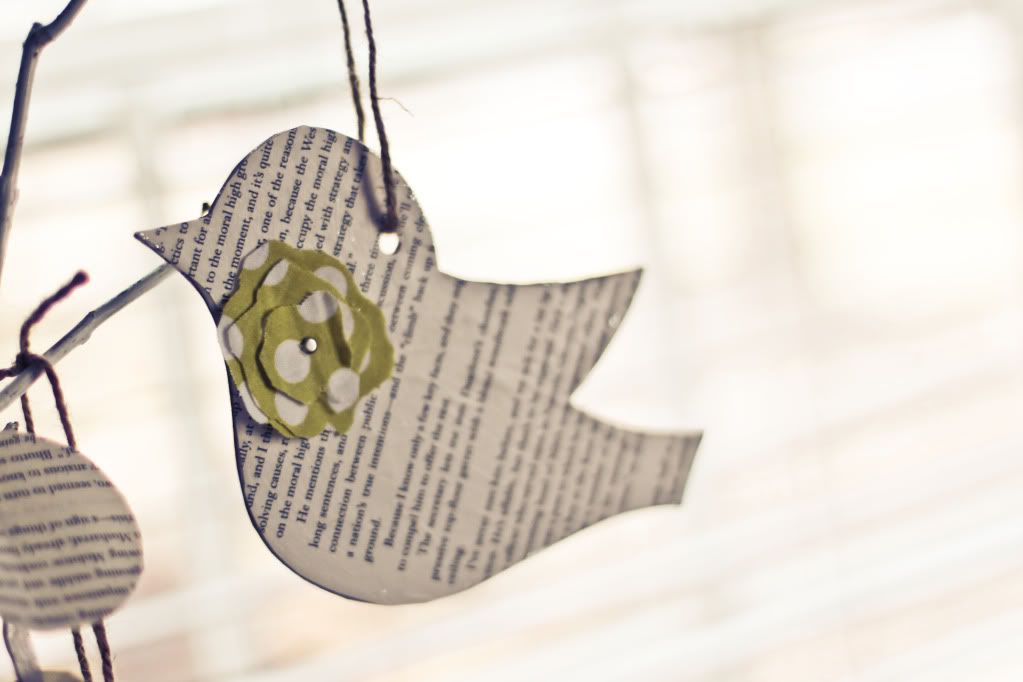 then hang all your ornaments on your tree!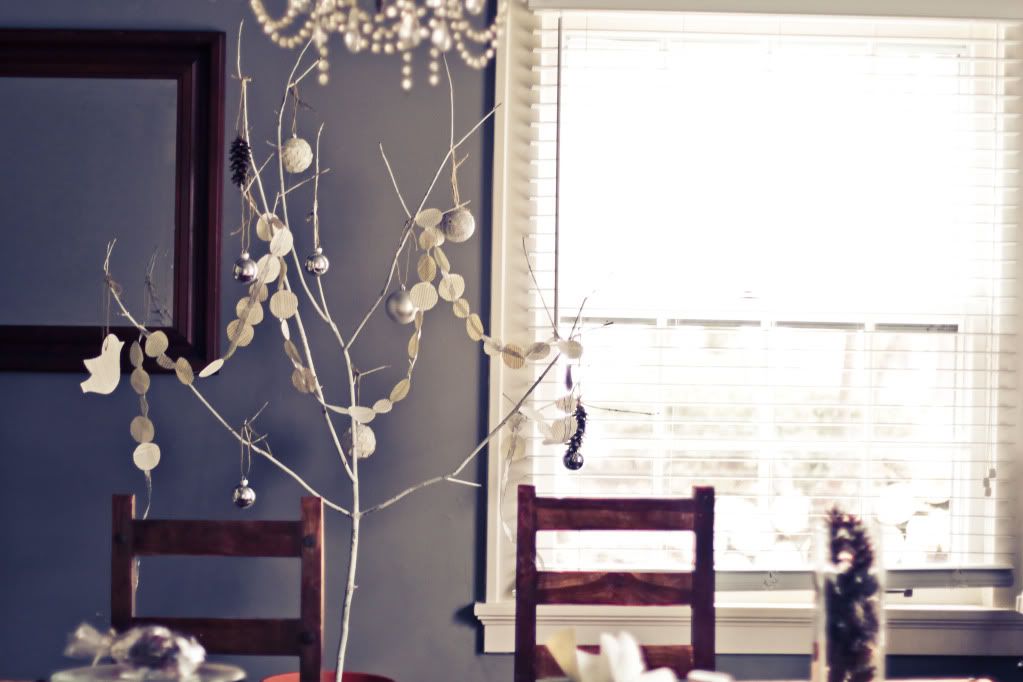 linking up at: