i just am sick now...like all day sick. not throwing up sick, but feeling-gross-all-the-time sick.i'm taking half a zofran everyday. maybe i'll bump it up this week. soooo, since i don't leave my house and i eat constantly(it's the only thing that makes me feel better for like, 5 minutes), i have to give myself something i can do in my hermitage so i don't gain 60lbs this pregnancy.
but who cares if i do...just glad to have a platypus in my tummy.
so today i made shoe flare. it seemed like a good idea. but then i think, it's not like i ever get dressed up these days... you should see my outfits. no, you shouldn't. you would be alarmed. like all the moms at preschool when i drop layne off. they are cute in their skinny jeans and fitted tops with coordinating flats. and i roll in with my not-cute boyfriend jeans, a t-shirt that i absolutely slept in the night before, and a sweatshirt jacket that has snot smears (and maybe some banana)on it from lila. i truly look nast-ola.
but let's not talk about that boring stuff, let's talk about shoe flare. i've made
these flowers
before on pillows...this is just a super mini version. and i wanted to make the flowers interchangeable. like my moods at any given moment. so here's what you need: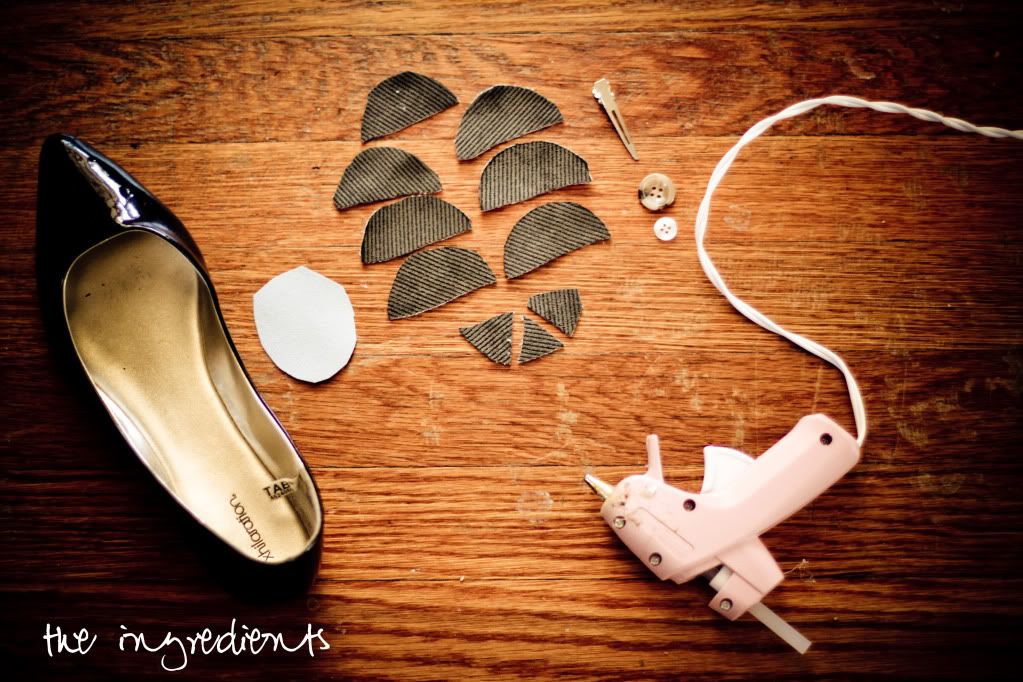 you may notice the shoe appears to have been chewed on by a gerbil. otherwise known as my mom's dog, gracie. who is obviously not a blessing. just a naughty dog that pees everywhere and chews on shoes.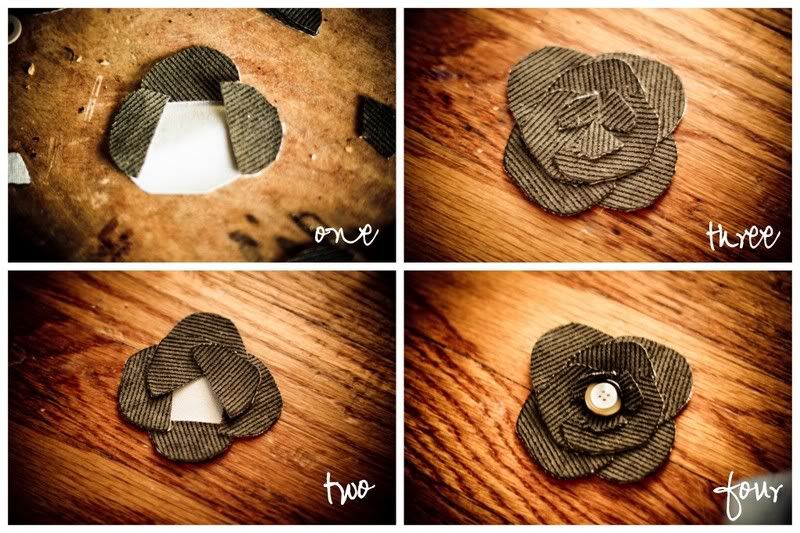 i let the clip bite some scrap fabric and then hot glue that to the back of the flower. it's important to hot glue it to the very top of the flower or it won't cover your shoe right.
i wanted a subdued look for one.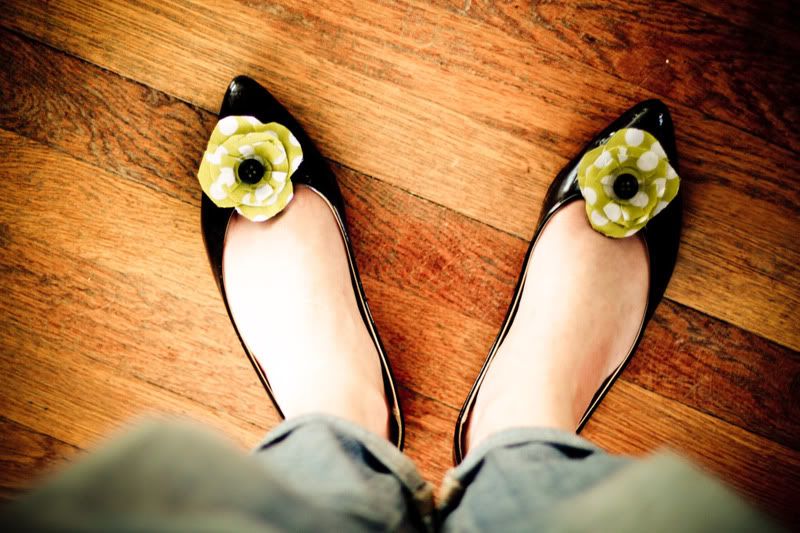 and something spunky for the other. BTdub, these looked stunning with my aforementioned boyfriend jeans. sarcasm oozing.
nato does not love my shoe flare. but you know what, it isn't permanent, silly goose face. plus, you get no opinions for the next...oh, nine months.
linking up here: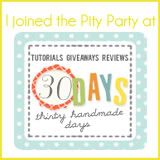 and here: