is it gross that i put an actual pad on my swiffer? i was out of the legit swiffer pads a couple years ago and thought that it would be the same thing if i put a real one on there. and guess what? it is the same thing. just kind of funny. and people will make fun of you...but make fun of me for saving money. i dare you. this is a lot cheaper than buying the real deal.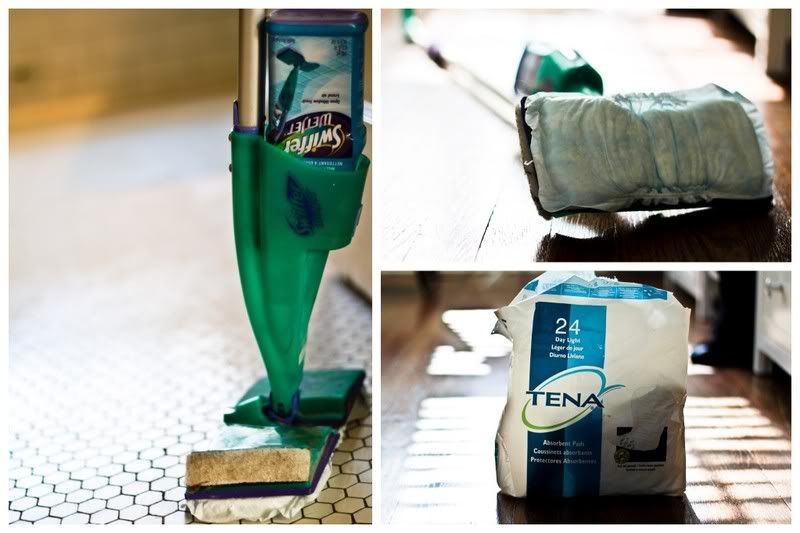 anyway, you may wonder who wears such huge pads? these are left over from when i had lila. and yes, all you ladies who haven't had babies, you do (joyfully) wear these hideous pads for a good while after birthing. i think everyone enjoys the crunchy noise you make when you walk in the room.
oh and i don't use the swiffer cleaning liquid either. i just spray a mixture of vinegar and water all over the floor and then "get my pad on". blaaaahahahaha.
enjoy this tip.use this tip. embrace this tip. get over your embarrassment...
and totally unrelated, please go to my
besties blog
and see the incredible raffle they are doing to bring their little one home from africa. $10/per entry and the bundles are worth well over $400. worth every penny.
oh and i'll draw a name for the giveaway on friday. maybe monday. who knows. just gives you more time to pray that you'll win.