lila and i took a little drive this morning
here is our conversation that obviously didn't happen (as lila can only say "bird" and "shoes") :
mom, you wanna go for a ride?...you can sit in the back.
me:
sissy, you done lost your mind. you'll never grow up and drive a car. that's silly.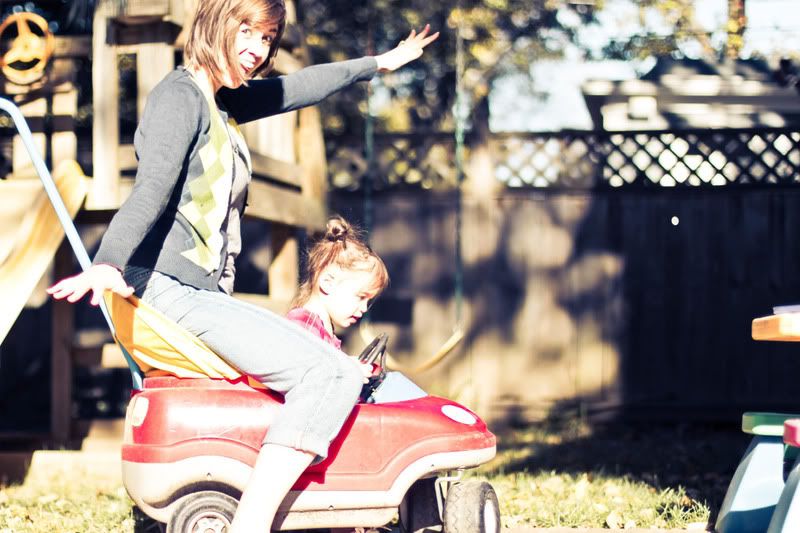 mom,this isn't pretend...i'm going to be driving in like, 14 years, so deal with it. actually, you are really embarrassing me...get out of the car.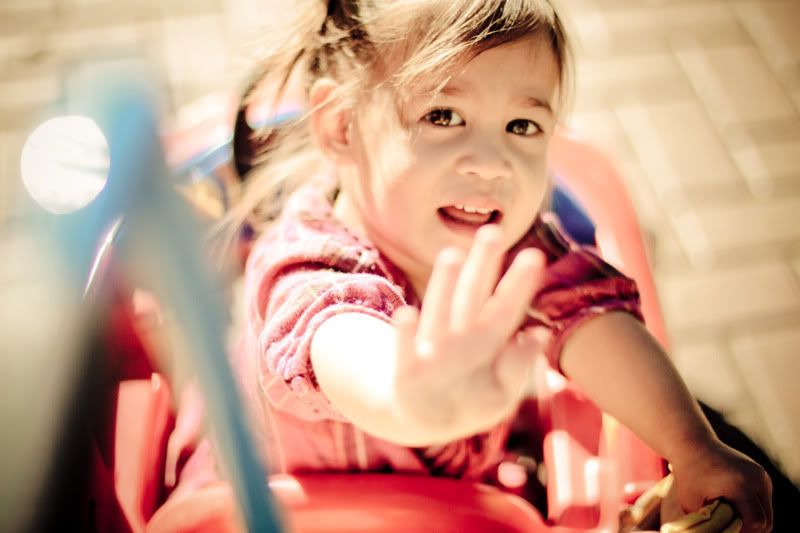 our first fight! in my head...it still counts, right?
it's hard for me to imagine the littlest sissy taking me for a ride in her car one day. but she has to grow up. because
there's another baby in my belly
. again. i'm only 8 weeks...and not feeling too great. but i'm functional. i take that back, i'm semi-functional. i still cook dinner but never clean anything up.laundry is chin high...literally. but then again, that is how it always is. laundry is not my spiritual gift.
so ya'll know we
miscarried
last time around. this pregnancy has me on pins and needles, and through that, has me learning all over again to trust God. i am not in control...ugggg...you'd think i would have got that lesson by now after all we've been through! ha...nope, i'm a stupid human. so although this is a trying time, it's a rich time and it's a happy time. ready to move forward, i guess.
now go get your
embrace on
at emily's blog!