why do mom's plan such parties for young children who won't remember any of it? these are questions that will get answered only when we enter the pearly gates, i guess. good thing we take pictures so they'll remember that we loved them and threw owl parties to celebrate their birth.
maybe it's because i'm lamenting that lila's turning 2 so i have to drown my sorrows in crafts? it's true, nato and i were talking about how she's getting big and i started CRYING. redonk.
all i can say, is that i get this crazy party throwing from my mom. she gets lost in the presentation of things...
i made my friends/family come over and help me with a lot of this. actually, they basically dropped in and i put them to work. don't you love being my friend?
the cupcakes were supposed to look like owls...but i don't know. the eyes are oreos with a reces peices in the middle and the nose is a candy corn.
i also made brownie bites. OMG, they were good. you basically make brownies, cut them into small squares..roll them into balls, stick a stick in them and after fridging them for 15 minutes, you dip them in melted choco chips. kinda messy. but really cute.
and i made a big batch of chex mix...half was sweet and half was savory. there's nothing like chex mix to officially welcome fall. my house smelled so good...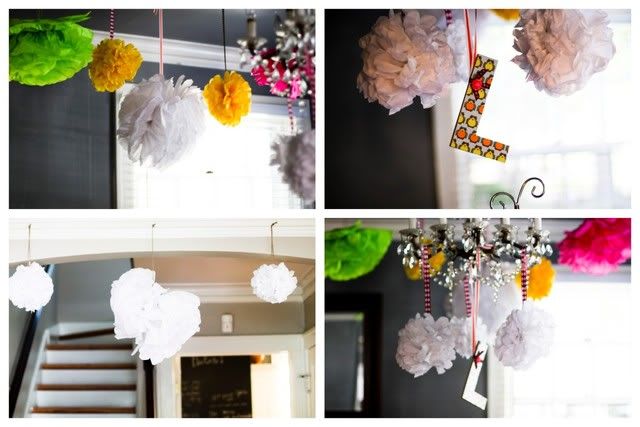 the POM making tutorial can be found
here.
they weren't that easy to make...but maybe we were doing it wrong.
moving on...HOO needs an owl accessory on their shirt? even boys can rock these on their back-packs. hello, it's called a "man-cessorie". go with it.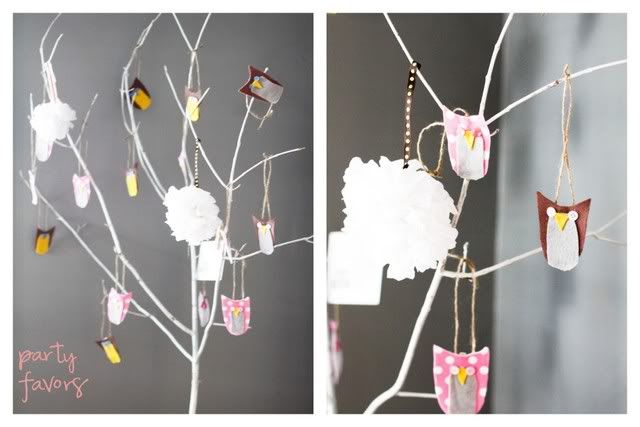 these are felt birds with clips on the back. i hot glued them together using 3 easy shapes! and only burned myself 11 times with the gun. and you may remember this tree from lila's
first birthday
(i used it to hang party hats). spray painted trees are good for so many things. i might use this at christmas...hmmm....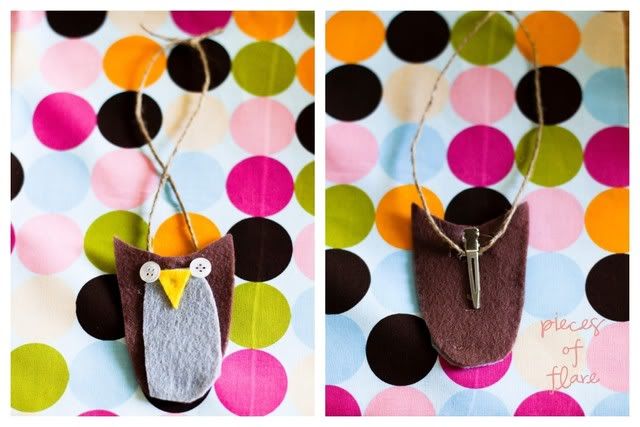 i sewed on lila's party dress that i bought at target for $6...booya!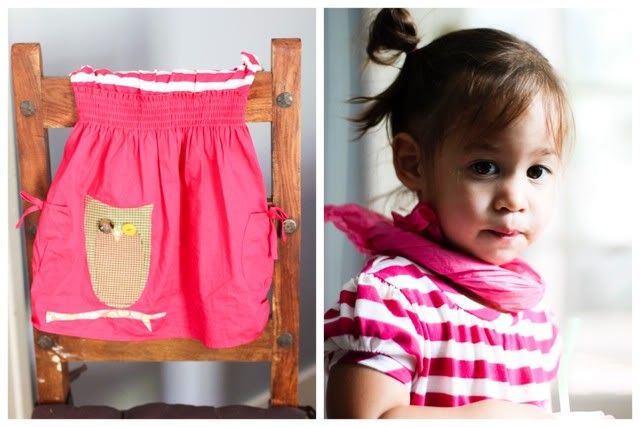 quincy pickering
took that pic on the right. so cute. and yes, i do believe that is a napkin around her neck. grandpa!
lila, was of course, spoiled...even though i put on the invite that she didn't need any gifts. i guess family are unable to read such things.