so i've been doing a little side photography work. then i started getting busy and i was like...hey, why not be a for reals photographer. so ya, now i am. and i love it. here is some of my work at my other blog:
twiceover productions
. i'll tell you what the name means when i figure that out myself.anyway, if you need some pics, give me a shout out.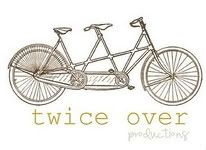 speaking of this new venture,
my sis auj
,
will be my trusty sidekick on photoshoots. in fact, she took our christmas card pictures the other day and snapped some of these photos of me.
i don't normally make all these faces. ok, i do. so enjoy this deliciousness. everyone, leave a comment and tell me which face you wish the Lord would make stick to my face permanently.
and randomly... and lastly, i leave you with a project layne did at school today. they were told to tell a story about a rock they found.
wow, no lack of imagination here. and using such large words like "herbivore". thanks dinosaur train! i guess having PBS on all day pays off every once and again.
(if you can't see it...the last word says
fishes)