it's good to take pictures with you and your kids. which is why i love my BFF's emily's
embrace the camera
challenge...because i don't take these pics with the kids often enough.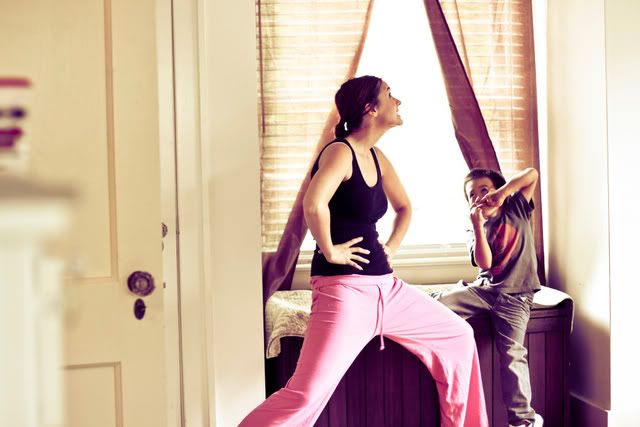 and it's good to make a fool of yourself so your kids will know that you had fun together. occasionally.(this is layne trying to use his hands to contort his face. i don't need hands, it just comes naturally)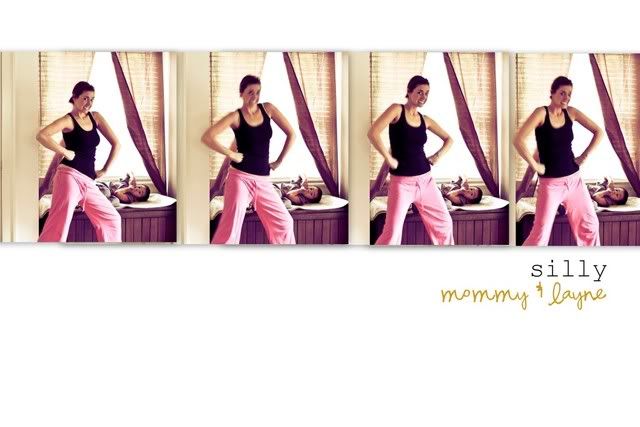 admit that you're jealous of my hot pink pants.and ya, i cheated on this challenge and used some pics from when i did my
fashion show of bargains
. go with it.