no pillow is safe in this house. you can run(or just sit there), but you can't hide...you naked pillows!
so my friend
Laura
, sent me to
this site
because she saw my love for decorated pillows. i immediately was inspired by a petal pillow on there. however, on this site, she used a sewing machine(record SCREECH). so this is my jimmy rigged version of her awesome version. but no one will ever know my hot glue secret.
except now because it's on the 'intranet'.
so i started out with a sturdy piece of fabric cut in a circle for the backing.
then traced and cut fabric circles out in two different sizes. big circles for the outer edge and and small circles for the inner circle (20 of each).
then you cut these circles in half.
and hot glue them around the circle, off centering each row.
i sewed the petal circle onto the pillow and i'm not gonna lie, i threw some hot glue back there for good measure. it's kind of funny, but whatever. and please enjoy the ginormo hardwood scratch. classy!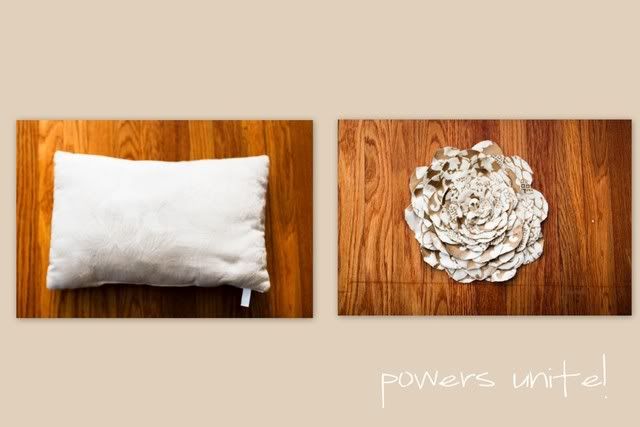 and there she is, that beaut.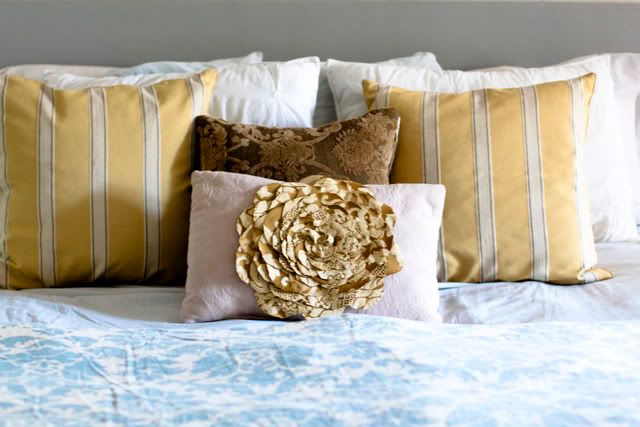 how do i do i have many-a-crafternoons? feast your eyes upon my living room. ya, i neglect my home in order to craft. it's an addiction.layne obviously likes to make "forts".