i feel like i haven't had a crafternoon in a while. but this is my birthday week and i am doing what i want to do when i want to do it. and that basically means when the kids go to bed...
anyway, i saw a flower pillow at pier 1 and decided not to spend $36 on because there's no room in the budget for such craziness. many times when i see things in a store, i think
oh, that's too expensive...i could just make that
. but really, do i make those things? uh, no. this time however, i did. booya, overpriced pillow!
so ALLS you need is a plain nerdy pillow (this would have been so cute on a circle pillow, dangit!)and a some long strips of fabric. you don't even need a sewing machine.
start with a long strip of fabric and fold over( i used 2 strips, you'll just have to sew the ends together at the connecting point).
then sew the point of the fabric into the middle of the pillow.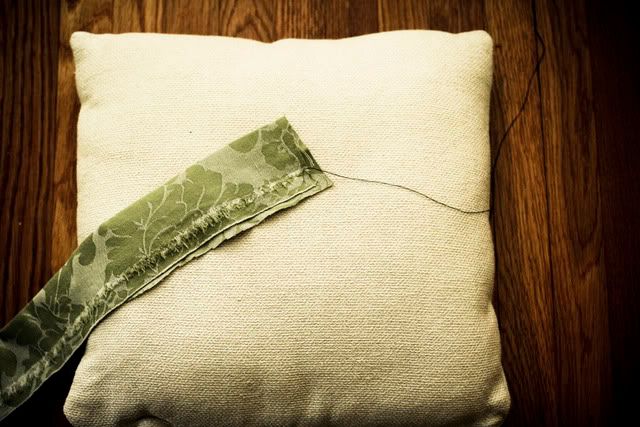 then circle the fabric around and around, stitching it into the pillow as you go.
i like to kind of ruche the fabric at the bottom, so it gives me some more pleating and is a touch more dramatic.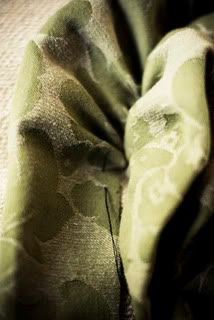 it's starting to take shape...get excited! i added another strip of fabric at this point. but if this were your end piece, fold it under the back of the fabric in front of it...sew it in place when it looks right. basically, just play with it and when you get it to a place think it looks ok. jimmy rigging is your friend!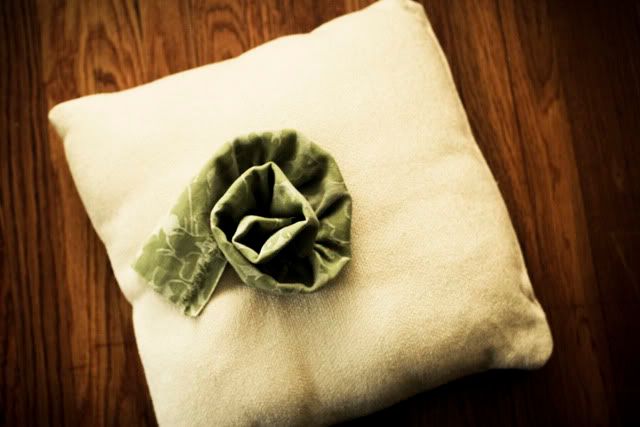 look at you with all your pillow friends...you really stand out.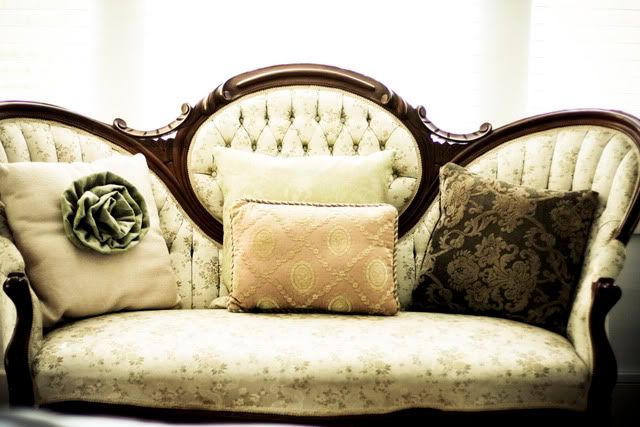 and then i made another pillow with 3 smaller flowers on it, because i had yet another sad and plain pillow that needed a little pizazz.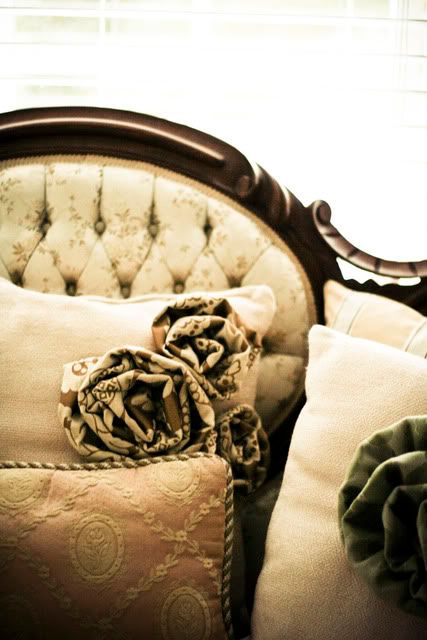 this seriously took me 10 minutes and was FREE. i just saved myself 36 bucks. and it looks pretty with all the other pillows in the master bedroom. very girly. but whatever.
a great start to a good week. what other crafts will i do in honor of my
28th
(oops)
29th
birthday? probably nothing else... as i need to clean my house. oh reality, why do you bother me so.