i think everyone knows that eating meals together as a family is a big deal. there are statistics backing it up and everything...i'm too lazy to pull those stats up for you.
it kind of gets difficult to make meals important sometimes. there's always something to watch on tv. plus, the couch is comfier. my husband's staying late at work...what's the point of bringing everyone to the table. or it's easier to eat in the car on the way home from chic-fil-a. i know.
(my favorite napkins for the summer)
the point is that we are always teaching our kids what to value. i grew up eating dinner together with my entire family and having ridiculous conversations with my siblings and parents almost every night. politics, religion, and our day were regularly discussed. some days, we would have to go around the table and say one thing we liked about a particular sibling. it had to be thoughtful...not
your hair isn't as ugly as it was yesterday
or
it looks like that huge zit on your nose is getting smaller.
i remember having to say two nice things after a snarky comment to a sib, but i still think it was worth it.
i knew every night where i was expected to be. i knew my other siblings would be there. and i knew we would not only fight over the last roll, but that this was a valuable time for our family. because NO ONE could get out of it. there was no tv on, no noise, no distractions. we were all perplexed by our neighbors who had a tv in their dining room...
can you believe that?!
this lack of distraction made it hard for me to feed the dog under the table when i didn't want to eat fish
,
but i still found a way. oh, mom... that's neither her nor there...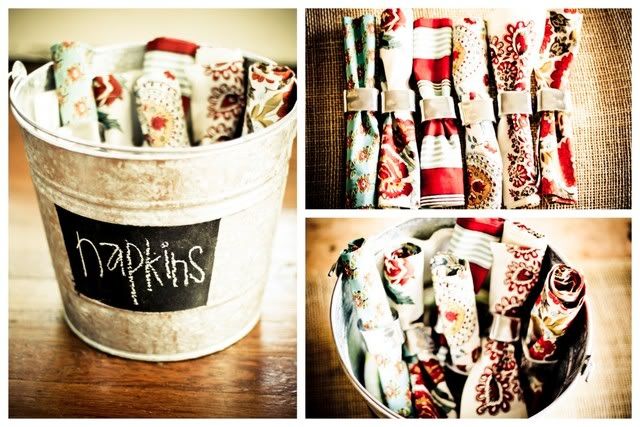 (my new napkins for fall!)
point is, do whatever gets you excited about eating together as a family, whether you have kids or not. get to being about your dinner table. my thing is fabric napkins, table runners, and anything that makes the table look pretty. it makes me feel like something special is going on. fabric napkins are good for the environment too and blaa blaa blaa.
but what i'm really trying to say is, things like this get me excited about setting the table and more importantly, setting a habit for the years to come when life gets busier. i'm placing value on something for my kids that was valuable to me growing up and creating a habit for myself that reminds me of the importance of eating together. plus, it just makes a terrible dinner look better. just sayin'.
and after dinner, do something fun. we went to get ice cream yesterday after din-din because i had a free sheridan's coupon(
go here to see how to get one
). please enjoy layne's dancing. or shall i say, tapping? and don't even ask about his outfit. he just HAD to wear these see-through football pants. also, there were several other families eating ice cream sitting kind of by us. we are, apparently, the only ones laughing...
icecream dance
from
jami nato
on
Vimeo
.