my mom and dad have an apple tree in their back yard. layne and grandpa picked buckets of apples the other week and brought them in for us to make a little apple butter. it's really sounding like little house on the prairie. but it's not...my dad just thinks it is. he plants fruit trees in the yard whenever my mom isn't looking. she doesn't enjoy spending every day of the summer canning fruit apparently.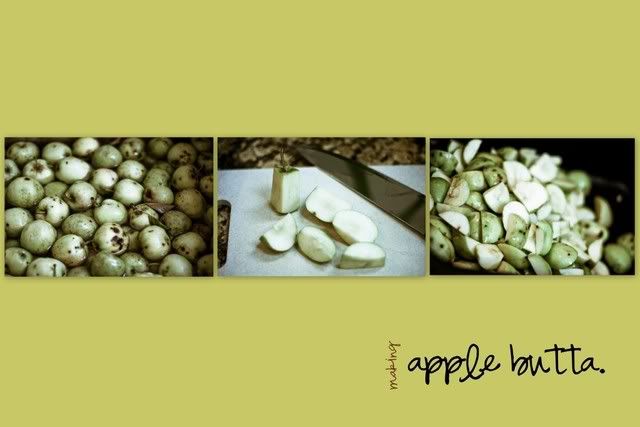 i know the apple peels look kind of gross...but there's no pesticides, people. and the peels get washed and come off before they get canned. don't you worry none.
anyway, we make apple butter to give as gifts at christmas. which is awesome come winter...who has time to make all that stuff during the busy holidays? plan ahead, people, like a little squirrel gathering nuts for the cold months. what? i thought that was funny.
so we do this in mass amounts...we had 20lbs of apples. hilarious.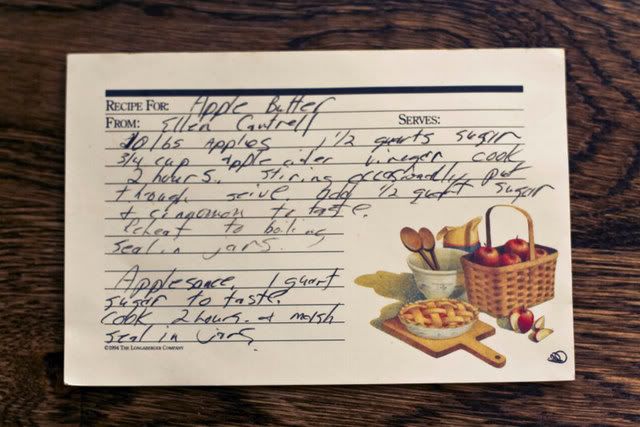 which means you need tons of sugar. we used 2 of these glass containers full of shoog!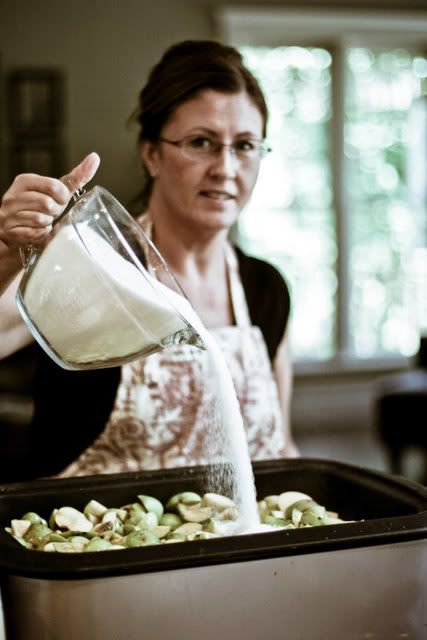 good pic mom! love the apron...you're so profesh.
speaking of my mom, she has a kitchen aid attachement that cores and peels the apples after we cook them. i realize normal people don't have this ridiculous attachment.
oh you don't have 20lbs of apples? silly, you can do this in normal amounts with this recipe:
SMALL batch of apple butter:
Ingredients
8 apples, of any variety, peeled, cored, and chopped or sliced
1/4 cup apple cider vinegar
1 cup sugar
1 tbsp cinnamon
directions:
put ingredients into crockpot and let cook on high for a 4 hours, until the apples are mushy. if you have to be gone all day...set it on low for 8 hours. whatever. this is not an exact science.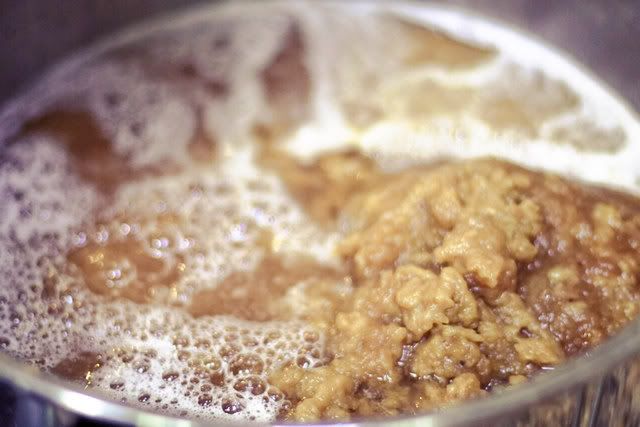 mush the apples up and then can it.
here is a canning tutorial
if you don't know how. you basically boil your jars...don't let it scare you.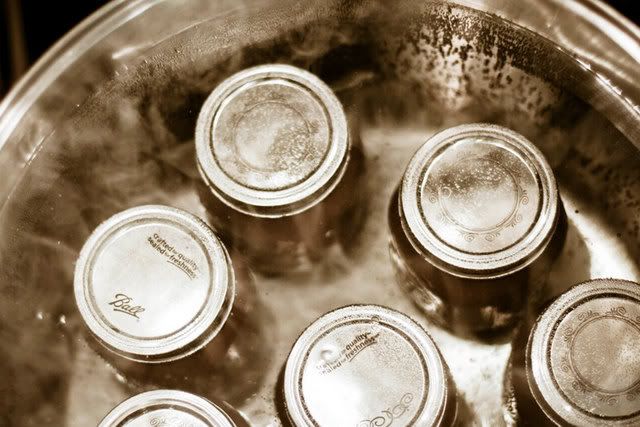 it's surprisingly easy! it's just kind of time consuming but well worth all the effort.
then pull those bad boys out and let cool. BAM, christmas gifts already made! from the heart and inexpensive. you can't beat that.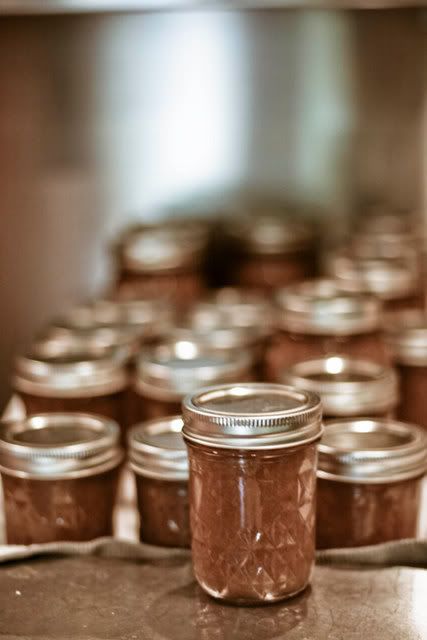 and make sure to save one for yourself.