we don't buy our kids things when we're in a store shopping. it's an unspoken rule. we basically NEVER go to the toy section of any store, because i just don't even want to deal with the asking, begging, whining about a bumblebee transformer that, "i need!". what? that you need to put in your overflowing toy box where you can't find anything anyway? um no. when i was kid we went door to door and sold rocks to our neighbors for fun, nkay layne? those were the good old days.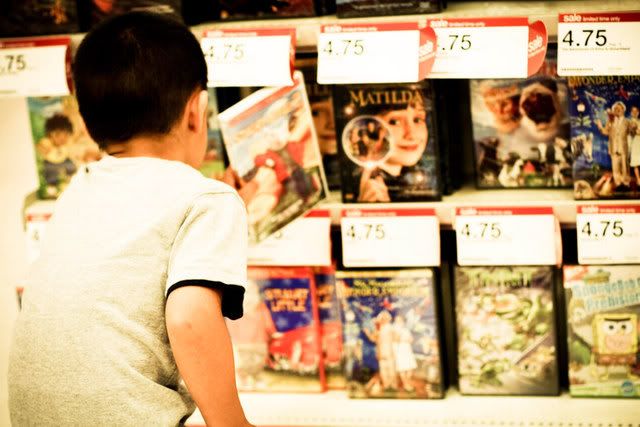 but you can't avoid the end caps when you're about to check out at target. and there the row of movies were. for $5. layne immediately wanted the ninja turtle movie, and although i was slightly tempted to buy it for him, i remembered the rule. the rule is more important than seeing layne smile because he gets a movie. the rule is more important than appeasing my child and making him stop whining. which is his favorite pastime at this age. the rule is going to build some character in this child.
so instead of just saying NO to layne when he asked for the movie, i decided to "teach him a lesson". i told him he could save for the movie by doing chores around the house. he was delighted. look who's feeding the dog, taking his dishes to the sink, putting away his laundry(in the wrong drawers...whatever...it's the concept, people), and helping daddy with the lawn. it took him a month...ya, we nickled and dimed him a little...but he did it!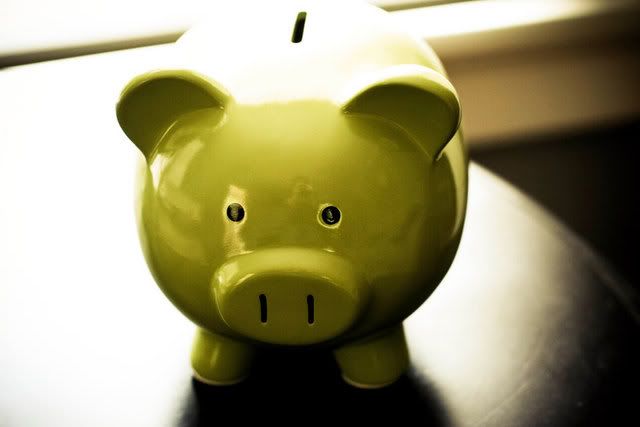 the tipping point? he received some money by the hosts of a
birthday party
to go do an arcade game. the first thing he said, or YELLED, when he saw the money was, "look! it's money for my piggy bank!!" i was secretly proud even though everyone laughed.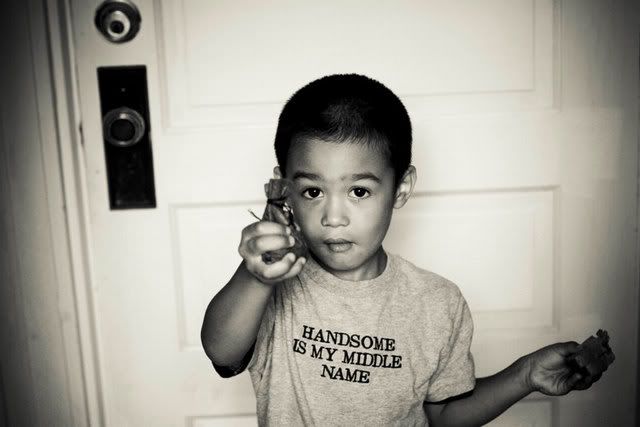 so the next day, we went to get the ninja turtle movie. which as it turns out, is not a cartoon. it's the real movie. rated PG. what? i was totally annoyed...nato watched it with him anyway. don't tell anyone.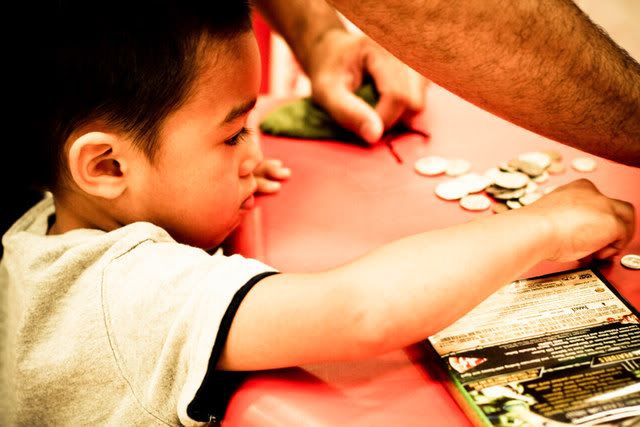 i'm excited about what he'll save for next. and i'm excited that this could lead to him saving for things like a car, or a house, or a wedding ring, OR my retirement home. what? whatever, when i'm old, i want layne to put me in a
nice old folks home
where they play games all day and take field trips. a girl can dream...