layne's birthday extravaganza was sunday afternoon.it was nuts, i'll be honest. i forget that all our friends now have 2 and 3 kids...hence TOTAL CHAOS. but it was so fun. i think layne will remember this forever. or not, which is why i take so many pictures. go with it.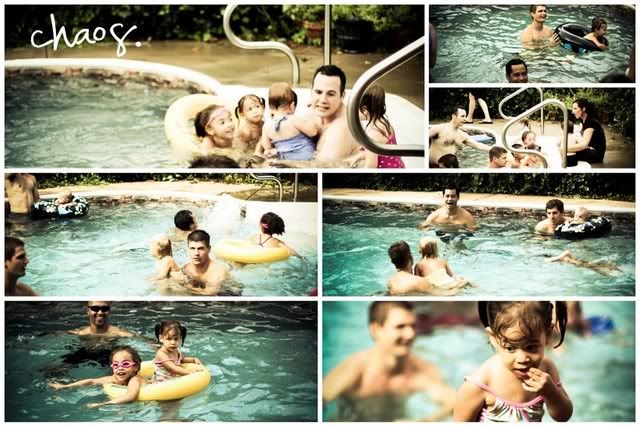 layne got a motorcycle from the grandparents. like every spoiled child should. my mom bought it at a garage sale, which makes it feel less bad. but it's really not. don't worry, the motorcycle is staying at their house. i mean, he crashed in the garden and ran over like 6 people. i'm not taking that thing to my house.
and he gave rides to a few of the kids. maleah got some extra attention. wow...um, shouldn't you be 16 before you're interested in the ladies? i'm not ready for this at all.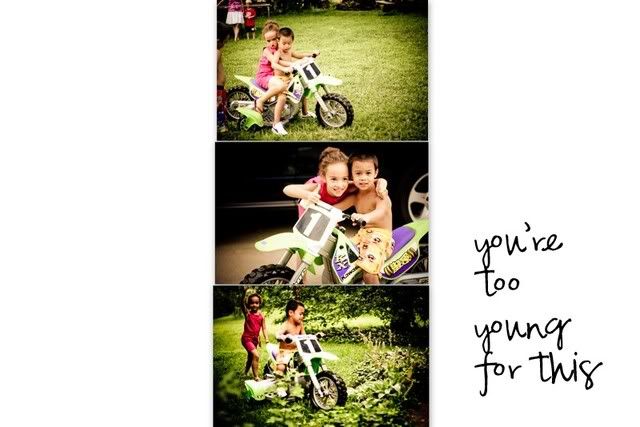 hmm, let's talk about something more fun, like birthday decorations. and seriously, who knew the corn dogs would be such a hit. maybe it's because there were so many nursing mothers around?
that means there were many a new baby around. so delish. please look at my friend amanda's platypus fresh out of the oven...like a day before
audrey's baby arrived
.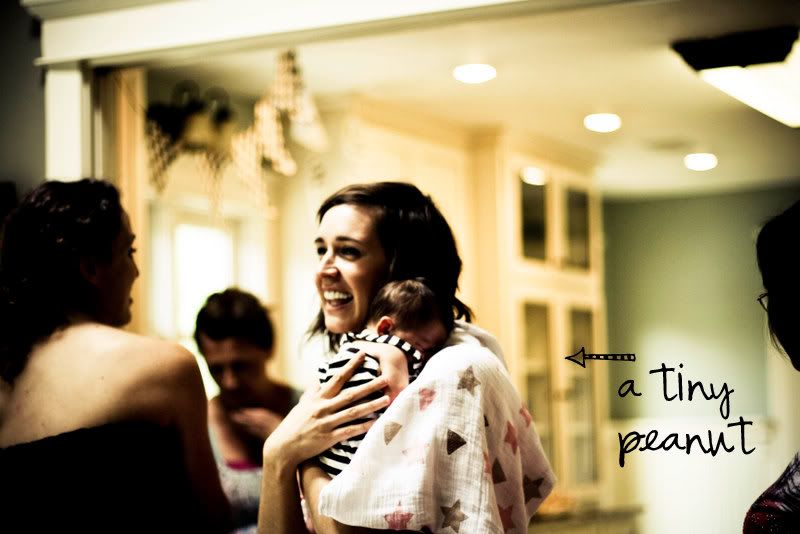 (
heather mcallon
or quincy pickering took this shot. not sure who, but thanks!)
and of course george(my sis's new baby) was there. that jokester... making us all laugh with his crossed eyes. i can't get enough of him.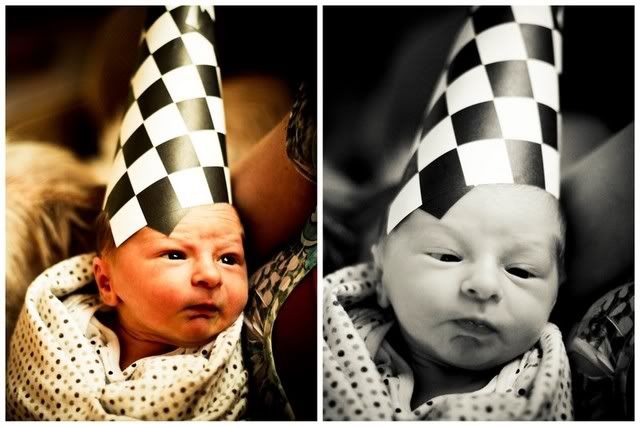 if you want some video footage of george's birth day,
go here
.
it's a long video, but some of it is quite entertaining.
anyway, layne put himself to bed that night and when we went we went to check on him, we found him like this. with his two best buds. so cute, that boy.