ok so ya'll know i've had a crappy couple of months with nausea and the loss of
our peanut
. well today i'm feeling better and...wait for it...i did a craft!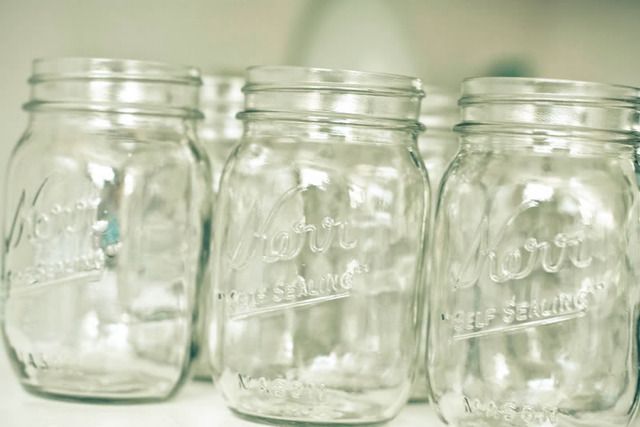 i'm into mason jars...they are my drinking glasses, vases, and of course, crafternoon projects. i saw this
pin cushion jar project
on mom4life blog and thought it was the cutest. and easy-shmeasy. plus, hello! pretty organization.
here is my version: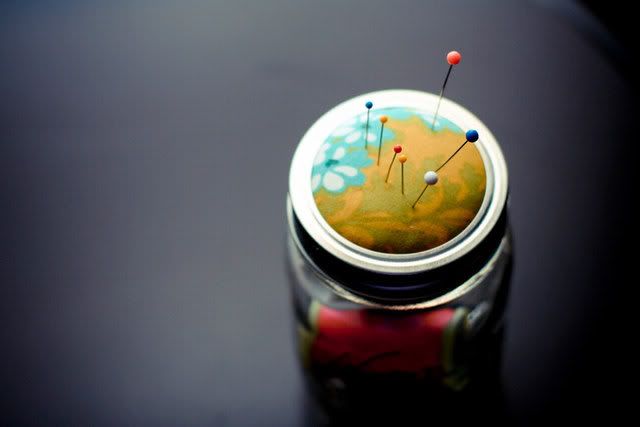 this literally took me 2.5 minutes even when you count my bathroom break.
it's time for you guys to get obsessed with them as well.
but, i don't have any mason jars and my husband told me i couldn't spend any more money on craft supplies
, you say? well now's your chance, players. i'm giving away a case of them...woo woo! leave a comment with your name and email telling me what you'd do with your jars and BAM, you're entered. although i think your beanie baby collecting is nerdy
emily
, you can preserve each one of them in a jar if you win. it'll be like a museum. mmm, fun!
and side note, thanks for all your prayers and sweet comments on my last post. i am starting to feel less nauseous and the hormones are slowing down. finally!