well, every good recipe i have, i basically stole from my mom. this meal will knock your socks off. and you will surely cry from the goodness your tastebuds experience.
i made this yesterday and forgot to take a picture. sorry. please accept this picture of layne getting scared by a dinosaur instead. (more details on that pic and free crown center
events here
)
California Chicken Pasta
serves 6 to 8 people
4 chicken breasts(grilled tastes best)
2 packages digorno/buitoni linguine noodles
4 jalepenos
bunch of fresh cilantro
1 package baby tomatoes
green onions
1 package sharp cheese
4 garlic cloves
1 cup olive oil
1/2 cup vinegar
juice of 2 limes
2 avocados
salt
pepper
1. grill or broil seasoned chicken( maybe 4 or 5 breasts)
2. boil and drain 2 pck. of linguine noodles along with a tbsp of olive oil and a tbsp of salt( use digiorno or butoni fresh noodles in the cold section at the store and follow directions on back)
3. pour noodles in a HUGE mixing bowl or serving platter.
4. while noodles cool, blend these things in a food processor:
-4 jalepenos(cut in half and take out seeds)
-lime juice
- half a bushel of fresh cilantro
- fresh garlic
- green onion(maybe like a cup of them)
-oil and vinegar
-tbsp salt
5. put this blended mixture on noodles.
6. add regular salt and pepper to taste if needed
7. add a package of cut baby tomatoes, grilled chopped chicken, and a package of sharp cheese
8. add 1 sliced up avocado
9. MIX it up!
10. let sit in the fridge for a little bit if possible. serve cold.
---at the end after everything is mixed, i might end up adding more oil if it gets dry after sitting in fridge for a couple hours.
serve with french bread your a regular martha stewart!
------------------------------
the perfect drink to go with this is homemade lemonade! and it's so simple.
fresh lemonade: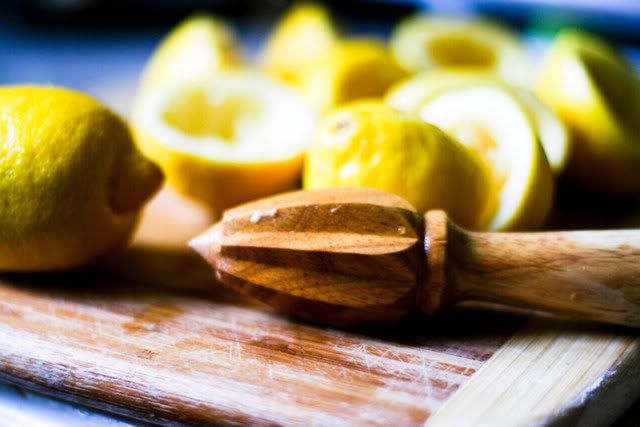 water
sugar
lemons
put one cup of water and one cup of sugar in a saucepan and stir on low heat until sugar is dissolved. (this is called a simple syrup)
while you're waiting on that to dissolve, squeeze 1 cup of lemon juice from lemons.
add your simple syrup and lemon juice to a pitcher and fill the rest with water. cut some sliced lemons and throw in the pitcher to 'out do' yourself. wow, you are awesome.