there comes a time in every woman's life, when she takes a detour form the juniors section at the store and strays into the "mom section". many times, the mom doesn't even know it's happened...
the kids were probably screaming in the cart. she was for sure hungry. and she was probably running on 3 hours of sleep. it's not her fault. whatever the case, there she is: suddenly attracted to the mom shorts. high waisted glory from heaven.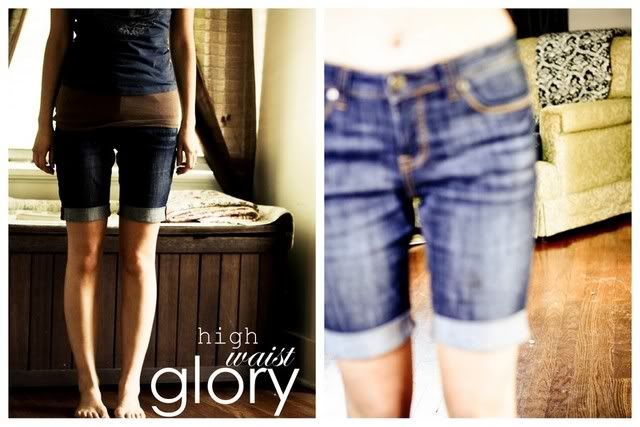 so ya, i was in wal-mart grabbing some napkins for something and this very thing happened to me. actually, i saw that my sister audrey(who is prego) had a pair on a couple weeks ago. she shared the news that, for $10(no, that's not a sale price, that's regular price. booya.), you too can have these
faded glory
denim shorts
. i wear them daily and am in love. they stretch a little, and you can't possibly have a muffin top, as the sit just below your rib cage. ha. ok, not that high. but they are modest and they are cute. they even came rolled up like this. no rolling required. hello!
anyway, come with me on a random blog journey...
this is the wall i have been working on lately. i hope to add more N's maybe...more cute artwork...more cute pics. ideas? thoughts? concerns? share.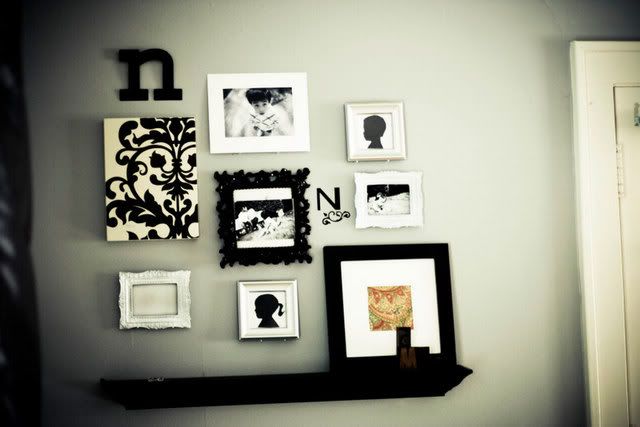 speaking of cuteness and sharing, here is layne sharing a rice cake with lila outside. i was watching them through the blinds like a stalker and my camera happened to be right next to me. i love that they are becoming friends-- considering layne asked me to take her back to the hospital when she was first born. oh memories.