when your parents are do it yourself-ers(like hardcore),they wouldn't dream of hiring people to plan their daughter's wedding. or cater it. or set everything up. no, that would be be ridiculous. it's a back yard wedding afterall, right? picture the movie
father of the bride
. it's just out of control... but on paper, looks do-able.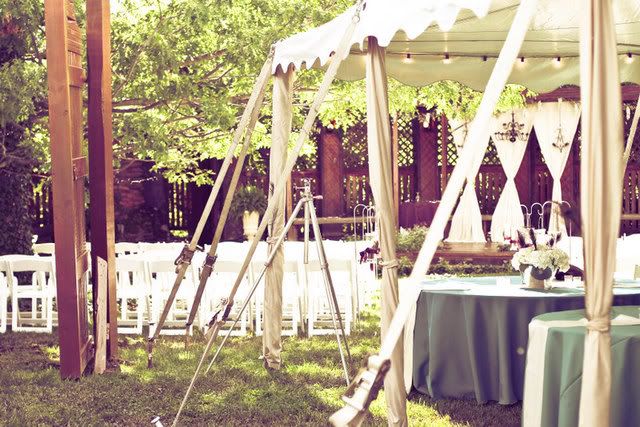 it takes a village to make sure everything happens, literally. a straight up ginormous village of people(not
village people
, silly). and it was a crazy party. we had to shut the dance party down, as the neighbors probably wanted to sleep. people wouldn't leave. they were getting thier celebration on. we almost ran out of food, as 100 people RSVP'd and 350 showed up. people, freaking learn to RSVP. it's a common courtesy that has somehow been lost in our culture. let's start an RSVP-ing revolution. feel the excitement in that statement.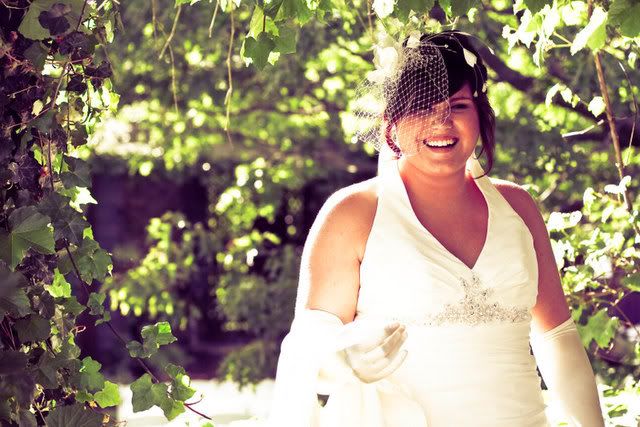 courtney looked beautiful. the yard was beautiful. the cakes were beautiful. they decor was pretty... blaa dee blaa...it was fun, mkay? you should have come. but i'm tired and my stomach hurts from wearing spanx all night. i'm sorry, but satin shows every damn buldge. i had to do it.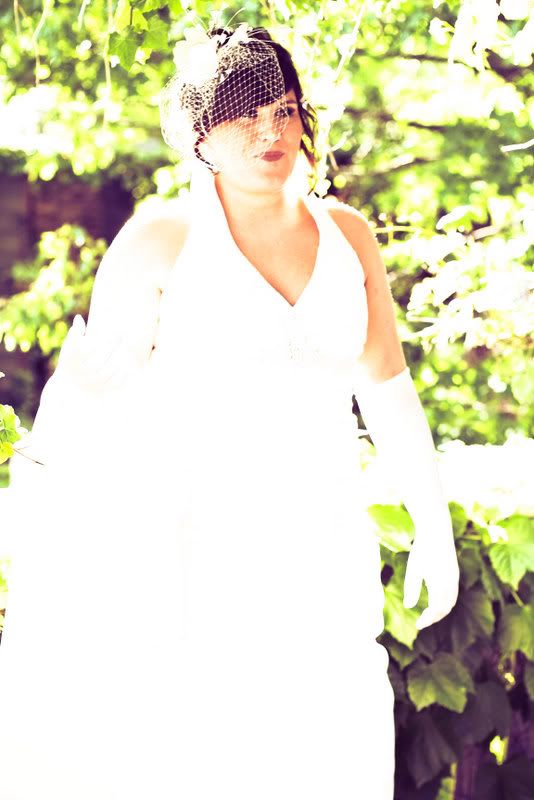 i was too busy running around doing this and that, so i didn't get to take pictures of everything. but i was glad to get a picture of my ornery grandfather. that nut.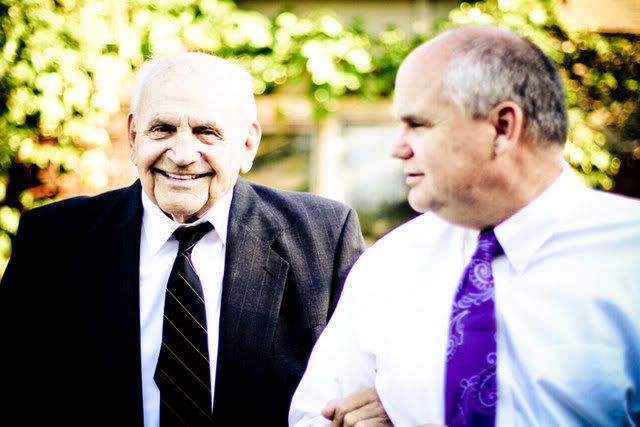 i will leave you with this photobooth picture of some of the bridesmaids. try and find me...it's like a game! i'm sorry for the resolution.