so i was reading real simple magazine the other day and was inspired to craft. the issue is about organization and what not. in there somewhere, they coupled a craft with organizing one's jewelry. i couldn't say no to the craft, thus was forced to organize. the Lord works in mysterious ways. He got me on this one.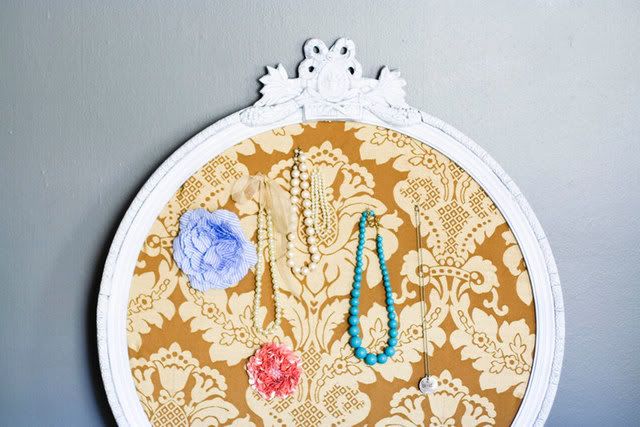 hello, pretty frame that i got at the antique mall in city market for 14 dollars. 3 floors of heaven on earth. if you live in KC, get there, asap.
so i spray painted the frame.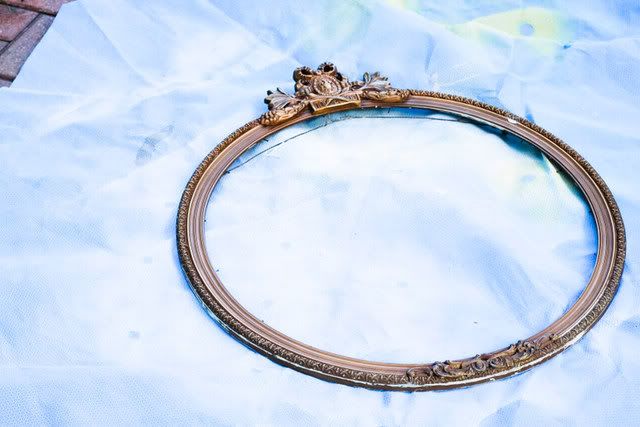 cut some fabric to fit the frame.
hot glued the fabric in place.
cut some foam board with exact science, making sure it was perfectly round. NOT.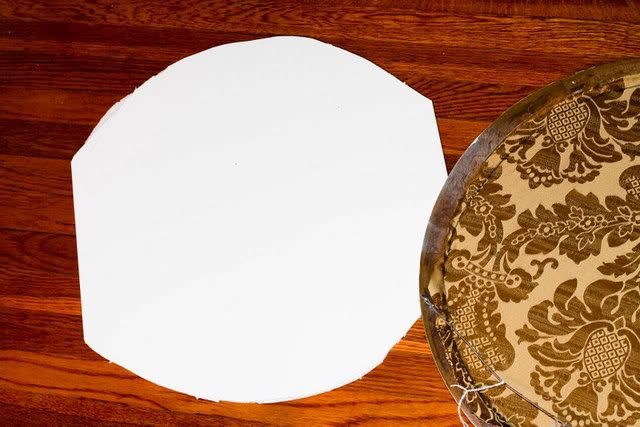 hot glued the board into place.
stuck pins in board and hung the 5 pieces of 'flare' that i own. i'm not a jewelry wearer, ok. but why not make artwork out of jewelry that is sitting in a box getting all tangled up? exactly, stop with your excuses and get to crafting.
you may also be wondering how i have time to craft so much. well, after i put lila to bed at 7:30 or 8, she stays awake in her bed talking until 10 or so, and i can't get to sleep listening to that non-sense. so i do projects. but sometimes i get lila out of her bed to play. here is a video showing this non-sense. (yes, daddy left her in her outfit when he put her to bed). and she is clearly DELIRIOUS. oh and scroll down to the bottom of my blog and turn off the music(the music clashes with the music on the video).