so i am trying to keep up with em's
challenge
of taking a pic a day
with
your kids. not just
of
your kids. this is slightly more difficult than i thought for some reason.
here is the sweet platypus and yours truly. in my bed. she was annoyed by me kissing her and was trying to get away. lila's developing quite the personality and is even throwing fits. like big ones in the store and everything. i never thought this day would come...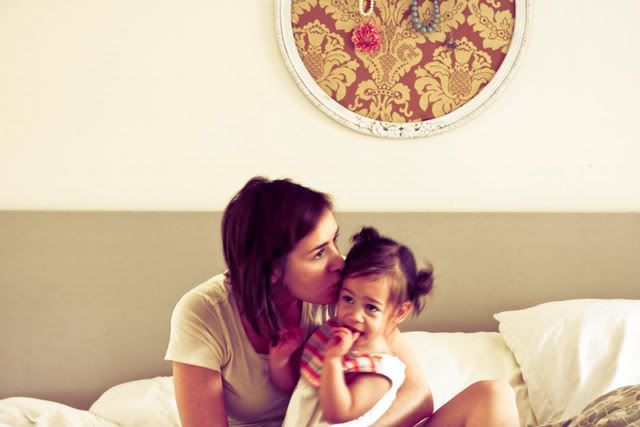 and here is her new chin move. i don't know what it means, but she does it a lot.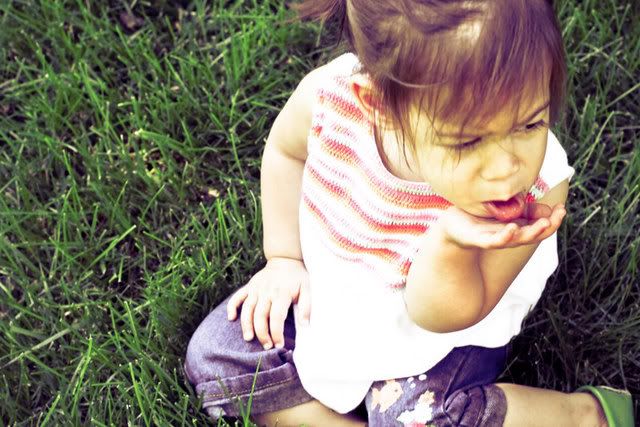 it can get boring looking at me and my kids post after post, so please enjoy this recipe that i stole from my mother. it is a party favorite (as you can tell from the recipe, it gets used often). i will warn you that it is extremely delicious. even as a breakfast of sorts. really takes the edge off the morning.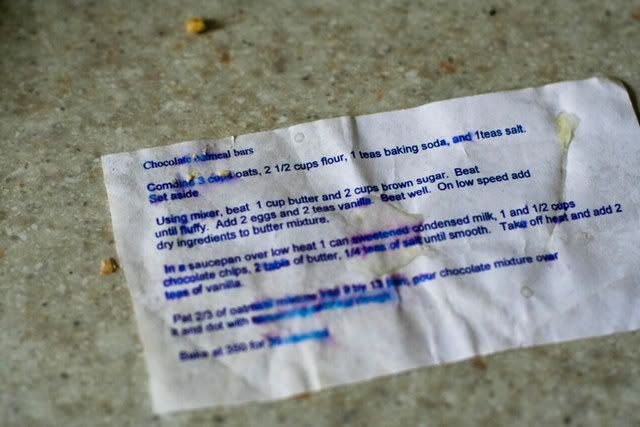 Chocolate Revel Bars
Ingredients:
2 sticks butter
2 cups packed brown sugar
2 eggs
2 teaspoons vanilla
2-1/2 cups all-purpose flour
1 teaspoon baking soda
3 cups rolled oats(i don't use the quick kind, but any will work)
1 14-ounce can (1-1/4 cups) sweetened condensed milk
1 and 1/2 cups semisweet chocolate chips(dark chocolate is fab!)
2 teaspoons vanilla
Directions
1.Set aside 2 tablespoons of the butter. In a large mixing bowl beat the remaining butter with an electric mixer on medium speed for 30 seconds. Add brown sugar; beat until well mixed. add in eggs and 2 teaspoons vanilla until well incorporated. In another large bowl stir together flour and baking soda and oats. Gradually mix dry mixture into beaten mixture. Set aside.
2. In a medium saucepan combine the reserved 2 tbsp butter, the sweetened condensed milk, and chocolate chips. Cook over
low
heat until chocolate melts, stirring occasionally. Remove from heat. Stir in 2 teaspoons vanilla.
3. Press two-thirds (about 3-1/3 cups) of the oat mixture into the bottom of a grease 9X13 glass pan. pour chocolate mixture over the oat mixture. Using your fingers, dot(drop chunks over) remaining oat mixture over the chocolate.
4, Bake in a 350 degree F oven about 25 minutes or until top is lightly browned (chocolate mixture will still look moist). Cool on a wire rack. Cut into 2x1-inch bars and devour like a wild monkey.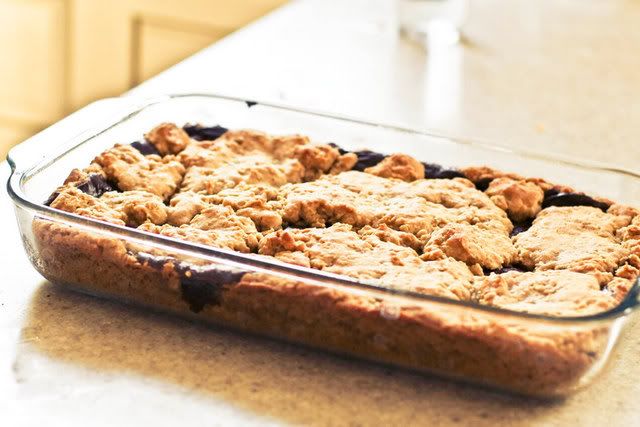 MAGICAL.