ok, so a long time ago, my BF emily posted a
cute cake plate
she got for christmas...and then she made her own. as she is a crafter-DELUXE. anyway, i have always kept this craft in the back of my mind and when i was thrift-storing a couple weeks ago, i scored a box of brass candlestick holders. i looked for cute plates there as well, but had no luck. so i went to my next favorite place, tjmaxx, and found the cute square plate from there. and then pier1 for the green and white bird plate.
(mind you,emily's post was in december so i didn't remember that she had the exact bird plate in red...copying is a form of flattery, right?)
anyway, i made this cake plate for my sister's upcoming wedding shower. and i'm pretty sure she doesn't read my blog on the regular, so i hope this doesn't spoil anything. (Cortney, if you are reading this...SURPRISE! look what you get in 2 weeks!).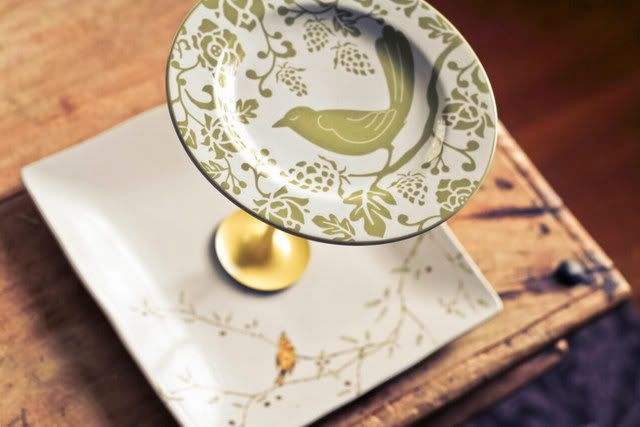 here's how you get your "cake plate on!"
i spray painted the brass candlestick holder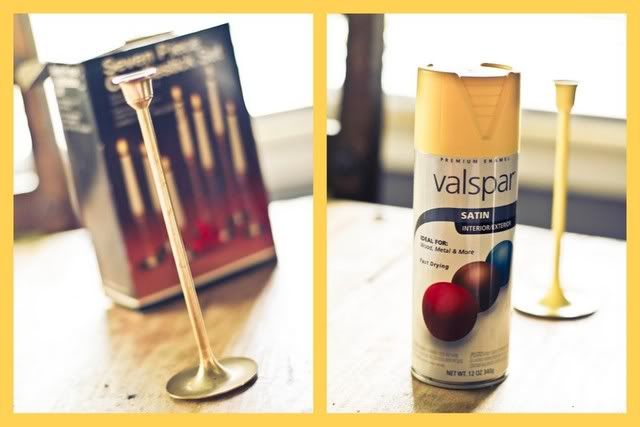 i super glued it to the top plate
i then super glued the other end of the candlestick to the square plate.
BOOM. an explosion of cuteness. and the whole gift cost $10!
i originally bought the yellow spray paint for this table, so i went ahead and sprayed the table. so quick and cheap. i implore you to take your nasty furniture outside and paint it ASAP. the table goes in the bathroom, so i took a pic of it in there. please enjoy our sink and plumbing in the background.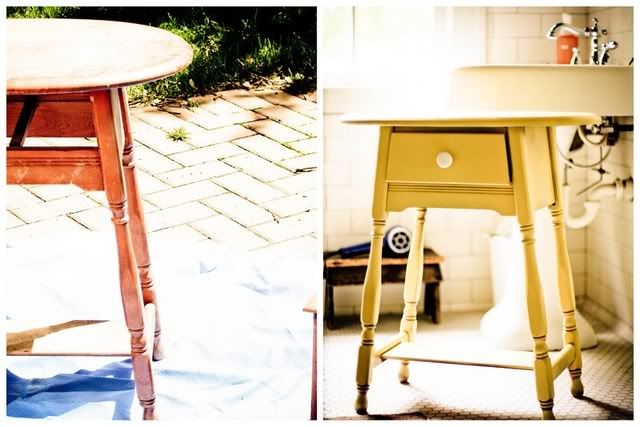 and since we're talking about painting...i painted these stripes in a weird hallway in the kitchen. i love grey! i love stripes! i love grey stripes!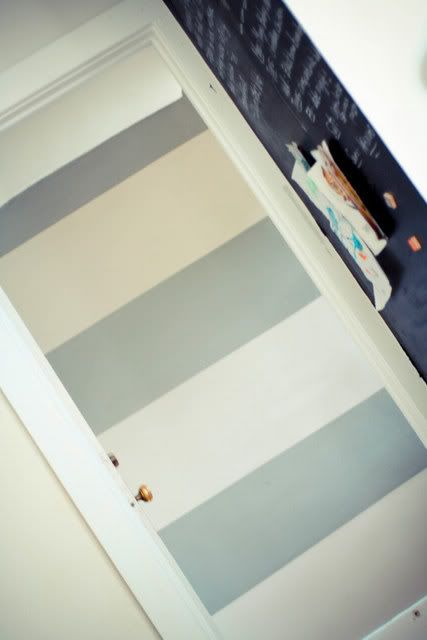 this post is all over the place...hope you feel inspired to paint/craft something today.