organizing for me is like skiing. only because i hate them both. if there was a description of hell in the bible that was maybe forgotten, it would include these two items(in first book of opinions). of course, ask my sister audrey and she would tell you the act of organizing is a glorious gift from angels. to that i say, why would angels want you to file paper after paper and go through drawers for hours instead of having a crafternoon? and then cuss? i don't think angels want you to cuss, audrey.
anyway, the good thing about organization is that it looks much prettier than what i had going on. which was complete chaos(lila helped create the mess, i swear). and dirty. and i found a granola bar in the drawer clearly from 1998. and we didn't even own that desk in 1998. ya, i know.
so i put up some amy butler fabric for the curtains. no, i didn't not sew them. i folded the edges over and ironed them, as i am afraid of a sewing machine( i need to learn). i put baskets on the table for printer paper and various folders. booya, players.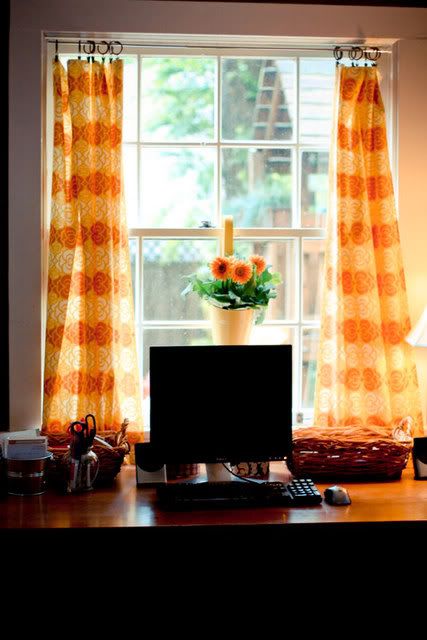 and then i hung a hook with some string so i could hang invites, announcements and speeding tickets that i need to pay. that's right, i got a speeding ticket. 38 in a 25. but really 38 is pretty slow, if you think about it.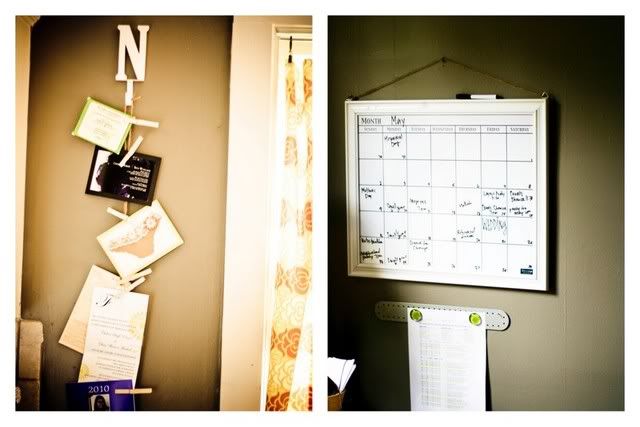 i like this area now. and since it's right off the kitchen, and i can't close it off, i need to keep up with it and not let food items get tucked away in the drawers. although i like helping the needy, i don't think "starving ants" are a group i want to be focusing my efforts towards.