my post is supposed to be wordless, i know, but i have to say...
this gives new meaning to the phrase, "fruits and vegetables are good for your heart".
BA-DING-CHING! (like the drums after a joke, get it?)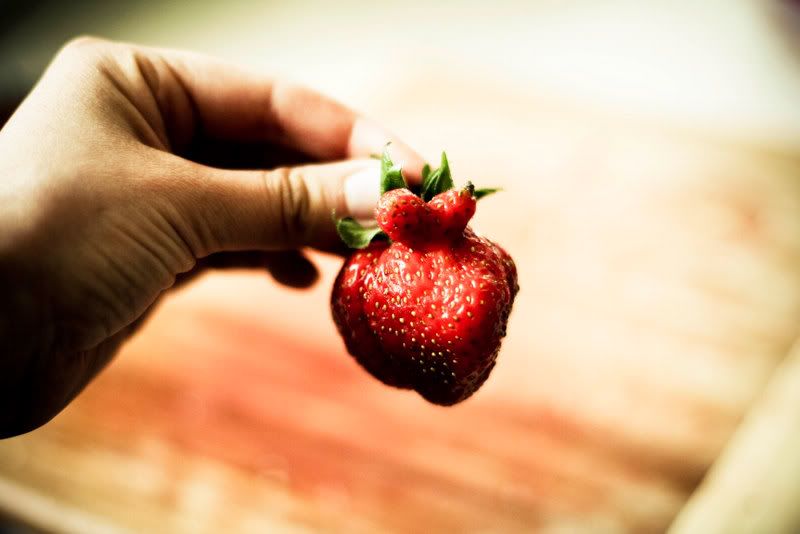 and yes, this is real. i was chopping a bunch of strawberries and couldn't bear to eat this one. i mean, how can you eat a strawberry with a heart?!