ok, first of all: winner, winner,
chicken
waffle dinner! although i admire the graveling some of you did for the waffle maker, i went to random.org and it picked the winner for me. which is KRISTIN LITRELL! kristin, we live semi close, so you'll have to make me waffles someday. is there such a thing as a waffle play date? maybe since i didn't know you when you got married, i'll pretend this is my wedding gift to you. like 4 years later.
speaking of wedding gifts, one of my younger sister's is getting hitched in may. so there are like one million showers to go to when your sis gets married...which is really fun because i think( if you've been married before)you always remember
your
wedding showers...sitting in a chair in front of everyone, pretending to read cards and fake laugh, and sweating from the pressure of not being able to untie ribbons. stop double knotting ribbons on gifts, people. it's just so much more fun when it's someone else's turn in the chair.
anyway, i love thinking about how she's stepping into a new and fun part of life. once again, lots of advice could be inserted here. and here. and here. but i have a feeling it would go through one ear and out the other. so i'll spare her.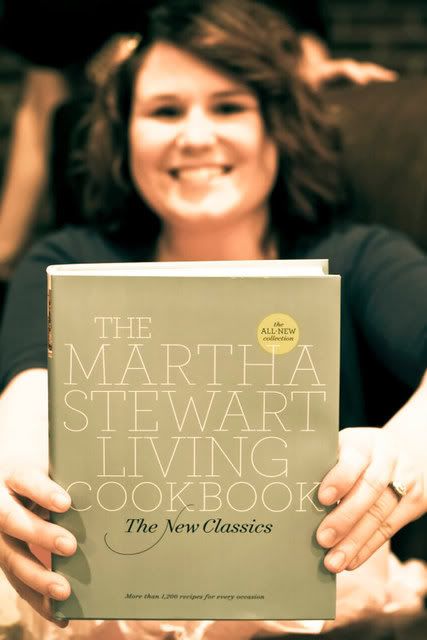 instead, let's talk about the lingerie shower. these are my favorite showers to throw for my sisters, as it is completely embarrassing for everyone. and also because my mother brings the sickest gifts. this from a God-fearing lady, even. i'm not sure where she gets her "gift items" from and frankly, i don't want to know. i always say,
mother, where you embarrassed to purchase this?
just so she feels embarassed, here is a picture of her with her daughters. i'm the daughter with the brooke shield eyebrows on the very right. it's my trademark. go with it.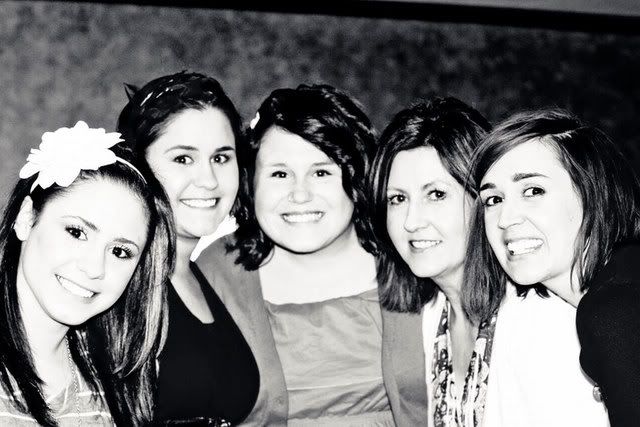 anyway, aren't these invites the cutest? my sister audrey made them...if only you had a blog auj, to post your handy work on. cave in!
so i need some help. i don't want the lingerie party to be too tacky/gross(no, there will be no weiner necklaces and such), but i do want it to be funny and borderline inappropriate. i need some ideas. do any of you have any fun ideas for this magical party? tell all.