do you ever watch that show
who do you think you are?
celebrities trot around the globe searching the ins and outs of their family tree. and of course, find out all this crazy stuff about where they come from. i guess it's energized people to get out there and explore their roots and what not. i think it's cool, but i'm a mom and i'm just trying to energize myself to get out of bed and feed the childrens their breakfast. i don't really have time and money to go around the world learning my historical make-up. really i just wish everyone back then had to turn in a journal when they died... which detailed their life, their friends, their kids, their relatives,their passions and their recipes, for heaven's sake. then those journals would get passed down to future generations. it's such a good idea...that only few people would actually do. i know.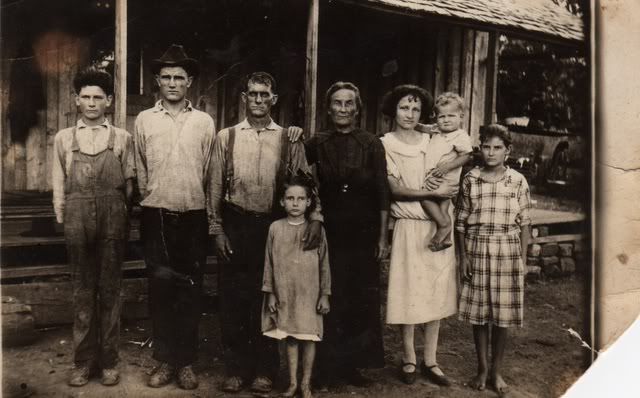 well anyway, my aunt has recently been digging around discovering things about our family's past. she sent this picture out the other day from the early 1900's. my grandfather is the tiny baby with curly hair. i mean, do you love the guy in the middle? wow, can we say ROUGH times? or this one of my grandmother's mother.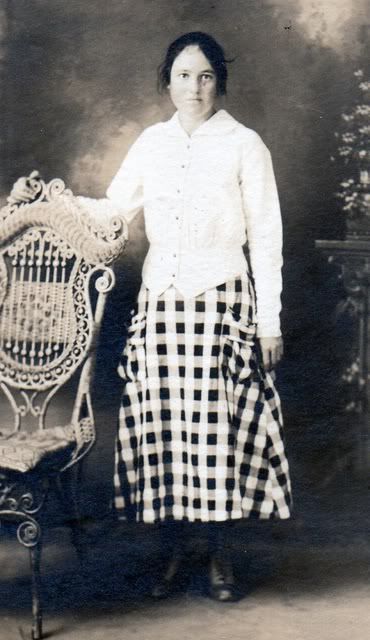 obviously my ganny and grandpa came from different backgrounds(i'll let you guess who had it a little more rough...ha). i can't help but want to know more about their story. but mostly, i look at that first picture and think about that "baby" who is now my 85 year old grandfather currently residing in a nursing home(
remember this story?).
it just paints a picture of how life passes us all by in the blink of an eye. people can know our story, or it can get lost.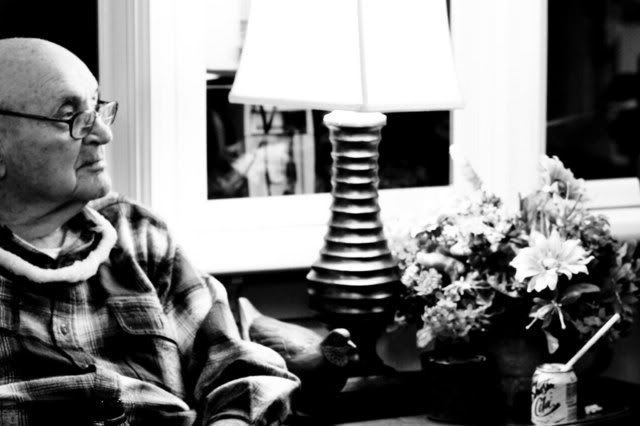 i say,
no more lost stories
. what if you as a mom (or future mom) could give your kids a journal of your life and family that they could read over and over again and then...perhaps pass down to their kids? i have wondered lately what it would be like if my mother was a blogger back in the day. let's be honest, there were no blogs and she was absolutely too busy with 8 children to do such a crazy thing as "scrapbook". mind you, we do have lots of pictures and videos from our childhood...i just want to know more detail-ee stuff. how cool would it be to know what your mom was "in to" at your age. like,
what were her favorite recipes that year?
what the H was she wearing?
what was i doing that week that annoyed her or made her laugh?
did she have girl's weekend's?
did she cuss a little like me?
i could ask her all these questions now i guess, but with 8 kids, she doesn't remember anything from back then anyway. it's true. hence, she needed a blog to log all the craziness of having 8 kids. i'm convinced it would be a hilarious best selling book.
to help me log our life, my goal has been to blog twice a week. i often get made fun of for blogging and have been referred to as a dreaded "mommy blogger". make fun of my virtual show and tell of family, crafts, and funny stories...but i bet you'd feel bad about making fun of me for publishing my blog into a book as a memento to leave my kids. BOOYA, players. (you can go
here
to find out more about turning your blog into a book).
listen, at some point, i will die. it's sad to think about, but i want my kids to know my story and what i loved to do. i want layne and lila to know how ridiculous they were and how much joy they gave me as a mom. i want them to know how much i adored their dad and how much i loved Jesus. i want them to know to put a lemon in their dishwasher to make it smell fresh. so many random things i'd like to tell them that are surely all over my blog(and will of course forget about unless written down).
even if you aren't a blogger, you can publish your pictures in a cute, high quality book at
www.mypublisher.com
.
i've ordered several books from them and i love them. or go to
hotprints.com
,sign up for an account and make a book for free! no shipping, no nothing. and you can get one
free book
a month! i just ordered one from there to document all the fun things we did this winter...so cute. i mean, it's not a hardback and won't be super high quality, but it's free. and there are so many pictures that just sit on the computer and never get printed. might as well do something with them...think long term. it would be nice to have an album, whether cheap-o or high quality, to pass along to those children(or future kiddos) of yours.
do it.